About Us
Canolfan Gerdd William Mathias is dedicated to providing music training and performance experiences of the highest quality and of national and international note, for the people of Wales, fostering both the enjoyment of and participation in music-making.
The Centre is named after internationally renowned musician William Mathias (1934-1992) who had a distinguished career as a composer, conductor, Professor of Music at Bangor University, and was also the founder of the North Wales International Music Festival.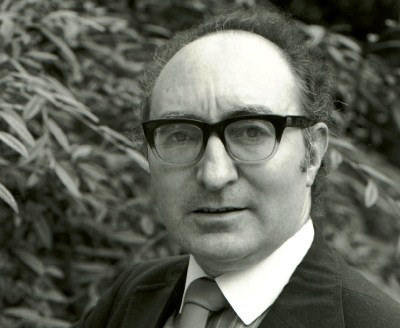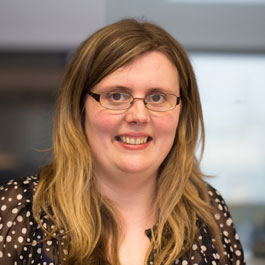 Meinir Llwyd Roberts
Director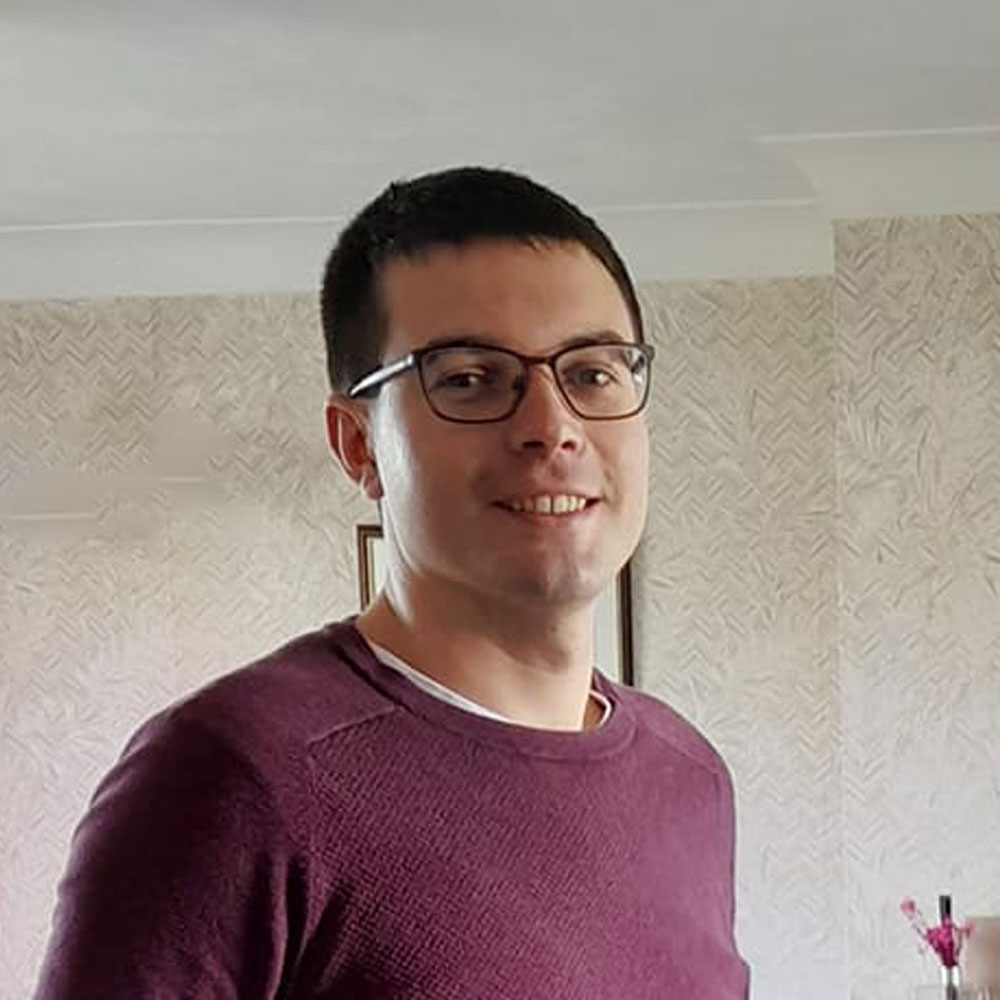 Gwydion Davies
Administrative Manager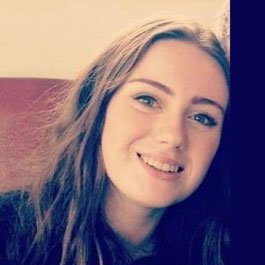 Seren Hâf Jones
Canfod y Gân Project Manager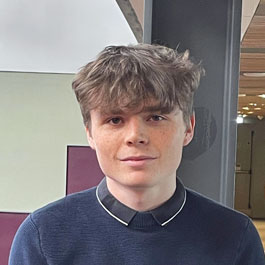 Cai Samuel Meirion Thomas
Administrative Assistant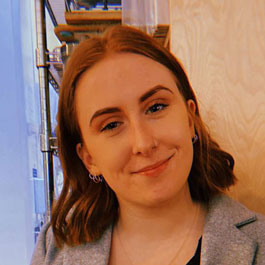 Malan Fôn Jones
Receptionist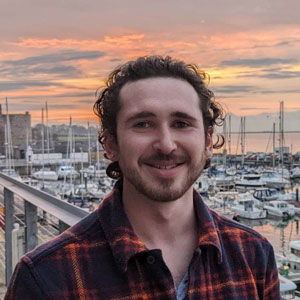 Gabriel Tranmer
Receptionist
History
Canolfan Gerdd William Mathias (CGWM), based in Caernarfon, was established in 1999 by a group of musicians and music enthusiasts in the north Wales area following early discussions dating from 1995. A registered company limited by guarantee, CGWM has charitable status and is managed by a Board of Trustee-Directors.
During its early years, the two main aims of the Company were:
To improve access to music education and performances.
Provide freelance work for musicians in the area enabling them to live and work in their local community.
From 1999, CGWM's base was a large house in Church St, Caernarfon. The principal activities at this stage were tutorials given by a small team of music tutors as well as workshops and occasional performances held at nearby venues.
Over the years, CGWM's activities have developed and grown and currently a team of 44 free-lance tutors offer individual and group tuition to over 400 people (aged from 6months to 80+ years of age) weekly at its Centres in Caernarfon, Denbigh and Ruthin.
Location
Canolfan Gerdd William Mathias Headquaters is located on the upper floor of Galeri Caernarfon.
Address: CGWM, Galeri, Doc Fictoria, Caernarfon, LL55 1SQ.
Public Transport: The nearest train station is Bangor, and there is a regular bus service to Caernarfon. It's possible to see the full bus timetable on the Traveline Cymru website.
By Car: Leave the A55 signposted Caernarfon, and follow the A487 to Caernarfon. When you come into the town, take the first exit on the roundabout next to Morrisons. On the second roundabout take the third exit signposted Doc Fictoria.
Car Parking: There is a pay and display car park in front of Galeri, including disabled parking. Other pay and display carparks include one opposite Galeri, and at the end of the road below Morrisons supermarket. 
2003: Establishing Doniau Cudd / Hidden Talents
This project came to life when the lack of music provision for adults with learning disabilities within the north Wales area became evident to CGWM and musician Arfon Wyn who had taught at Special Schools in Gwynedd for many years. The project was established in 2003 with the support of the Arts Council of Wales and Gwynedd Council Social Service Team.
Since that time the project has become a very important part of the lives of a number of adults in the area as well as being an inspiration to all involved.
In 2013, this project was awarded the Bryn Terfel Foundation Wales Care Award for promoting the Arts in Social Care at the Wales Care Awards ceremony held at Cardiff City Hall.
2005: Relocating to Galeri Caernarfon
In 2005, CGWM relocated to Galeri, Caernarfon becoming the largest resident company within the newly opened Arts and Creative Enterprise Centre. As CGWM had been involved in the design stages, the building provided the company with high class tutorial rooms specifically designed to meet its needs. More teaching rooms and access to the additional studios and Theatre space enabled CGWM to expand its activities significantly and also gave the company a more professional image resulting in an increase in demand for tuition.
2006: The First Wales International Harp Festival
The first ever Wales International Harp Festival was held in 2006 and was directed by internationally renowned harpist Elinor Bennett. This Festival featured competitions, concerts by international artists, workshops and master classes. Following the success of the first festival it was decided that the event should be held every four years and the 2010 and 2014 festivals proved to be even more successful, attracting harpists from over 30 countries. This Festival continues to raise the profile of the organisation.
2007: Establishing Camau Cerdd / Steps in Music
CGWM worked in partnership with professional musician, Marie-Claire Howorth, to develop a programme known as 'Camau Cerdd / Steps in Music'. The first programme was launched in 2007, aimed initially at combining the world of music with the natural stages of childhood development of pre-school aged children.
Building on the initial success of Camau Cerdd, Marie-Claire has since expanded the programme to include children of the foundation phase.
CGWM believes strongly that music should be part of a child's life from the very beginning. Early music training has a positive impact on a child's broader cognitive and social development.
2011: Becoming an Arts Council of Wales revenue funded organisation
Being accepted as one of the Arts Council of Wales' Revenue Funded Organisations has enabled CGWM to significantly broaden its provision and meet the growing demand for its services. An increase in staffing levels enabled CGWM to develop its level of artistic provision.
2012: Opening of Denbigh Branch
In September 2012, CGWM established its first satellite branch. One-to-one tuition is currently offered one evening a week at Theatr Twm o'r Nant, Denbigh and several of CGWM's group projects including Doniau Cudd / Hidden Talents and theory classes have also been developed in the area. Since September 2017, CGWM also offers tuition one evening a week in Ruthin.
Values
Canolfan Gerdd William Mathias aims to make music education accessible to all, and offer support, inspiration and encouragement to children, young people and adults of all ages who wish to develop their musical skills.
We offer additional opportunities to students as part of their musical journey, including performance opportunities, masterclasses and workshops led by internationally renowned musicians, classes in music theory, choirs and chamber ensembles and specialist Music Festivals.
Excellence
and aim for professionalism and quality throughout.
Access to Music Education
We believe that anyone who wishes to participate in music education should have the opportunity to do so.
Inclusion and Public Benefit
We aim to involve the whole community and events are accessible to all regardless of age, background and ability.
Inspiration and Encouragement
We thrive on inspiration and aim to encourage musicians to develop their talents to the full.
Innovation and individuality
CGWM is the only organisation of its kind in the UK.
Bilingual provision
CGWM operates in both Welsh and English.