Instrumental and Vocal Tuition
We offer one-to-one music tuition of the highest standard from a team of experienced tutors.
Tuition on a wide range of instruments and the voice is available, and children and adults of all ages are welcome to take up lessons with us.
Lessons are held at our main centre located within Galeri Caernarfon, as well as our branches at Theatr Twm o'r Nant Denbigh and Capel Tabernacl Ruthin.
If of interest to the student, our tutors can help prepare their students towards music exams. Exam boards that our tutors use include the ABRSM, Trinity College London and Rock School.
We're also proud to enrich our students educations further by providing various performing opportunities, group Theory of Music classes, ensembles, workshops and masterclasses.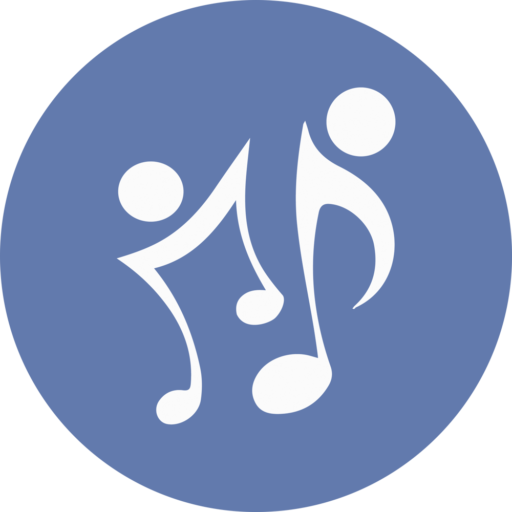 We have a fantastic team of inspiring tutors who are well renowned not just as music educators but also as performers.
The safety of our students is of the highest importance to us, and all of our one-to-one tutors have been checked by the Disclosure and Barring Service.
All
Brass
Keyboard
Percussion
Strings
Voice
Woodwind
Theory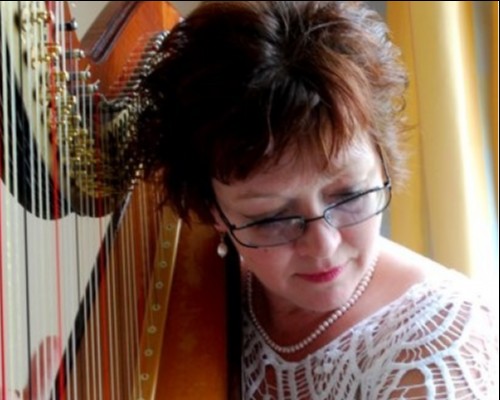 Morwen Blythin
Harp, Theory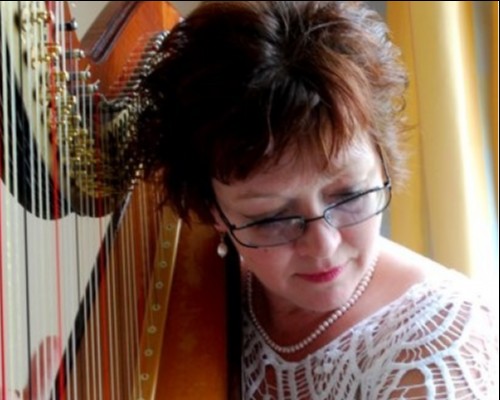 Morwen Blythin
Harp, Theory
Morwen began studying the harp aged 9 and following success at the Gwyl Gerdd Dant and the National Eisteddfod continued her studies at the Guildhall School of Music and Drama, graduating in 1988. She then worked as a freelance harpist, performing at many functions for members of the Royal family including the late HRH Queen Elizabeth, The Queen Mother: Diana, Princess of Wales; Prince Philip; the Duke and Duchess of Gloucester and the Duke and Duchess of Kent.
She also performed at functions within the city of London attended by five different Lord Mayors, Baroness Thatcher, John Major and other dignitaries. Morwen toured the UK and performed in the West End with a number of musicals including The Sound of Music, Phantom of the Opera, Some Like it Hot, Sunday in the Park with George and Valentine's Day and played with various orchestras, opera companies and ballet companies.
As a soloist, she has performed the Mozart Flute and Harp concerto and the Handel Harp concerto and has given recitals and concert appearances in England and Wales. Morwen returned to study at the University of Wales, Cardiff and gained a First Class Honours degree in 1996 after which she began her teaching career, firstly in Wrexham and then joined Howell's School in 1998 where she held the post of Head of Music and Senior Mistress until the schools closure in August 2013.
Currently Morwen is teaching harp for Canolfan Gerdd William Matthias in Denbigh and for a number of schools in Wrexham. She has a growing number of private harp and piano pupils and has recently begun as accompanist to Cor Cytgan led by Ann Davies. She also accompanies Cerdd Dant for the local and regional Urdd Eisteddfod and performs at functions, weddings and concerts.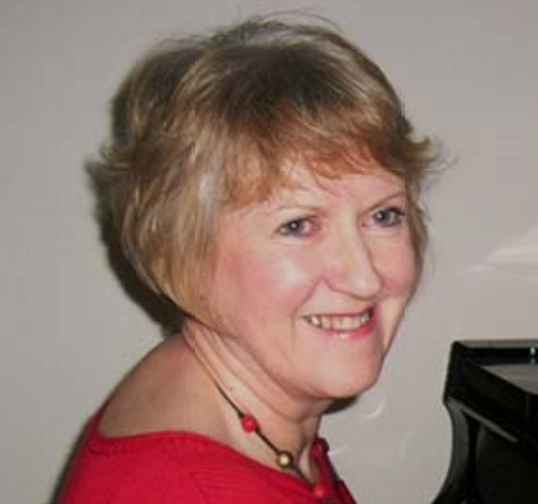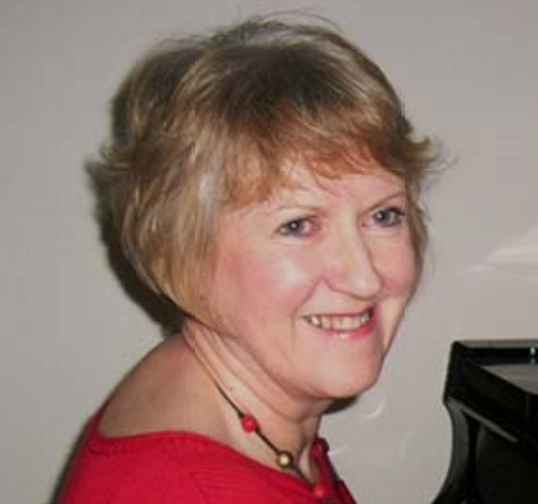 Helen Owen
Piano
Helen graduated from University College of Wales,
Cardiff and then followed a PGCE teaching course.
Having taught music in South, Mid and North Wales's schools, she has now been teaching Music and Welsh in Friars school in Bangor for a number of years.
In her spare time she enjoys accompanying choirs and individuals, trains and coaches for eisteddfodau as well as being a mother to two children.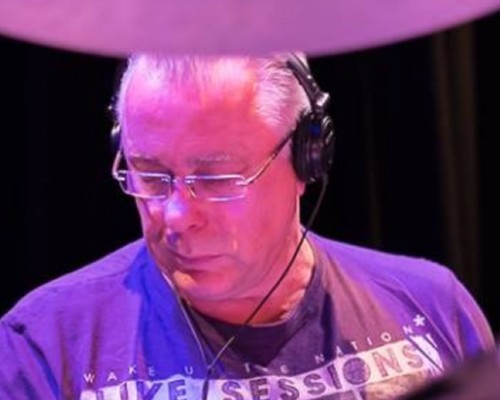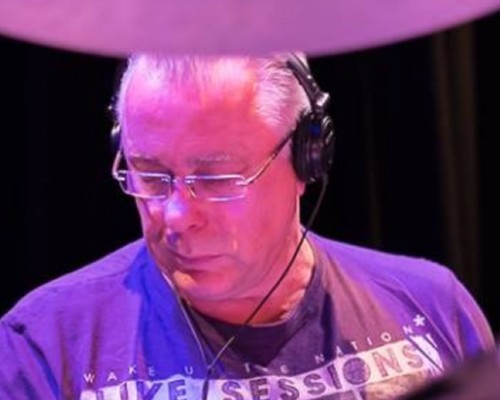 Graham Land
Drum Kit
Graham started drumming from an early age, and shortly after leaving Sir Hugh Owen School in Caernarfon started playing Semi-professionally in local bands, travelling all over Britain learning his craft. Graham moved to Cardiff in the early eighties to play professionally, doing countless Concerts, television, radio, and recording sessions which he still does to this day.
During his time in Cardiff, Graham was travelling back and forth to London to see his Drum Tutor and mentor Robbie France, a world class drummer born in Australia. Here is a short list of artists from Graham's discography. The Drifters, B.B.C Orchestra, Bryn Terfel, Cerys Matthews, Rhys Meirion, Meic Stevens, Caryl Parry Jones, John Owen-Jones and the list goes on.
He has been a member of Bryn Fôn a'r Band since the mid-nineties recording several best-selling albums. Graham teaches drums from grade 1 to grade 8 and has been with us for fourteen years.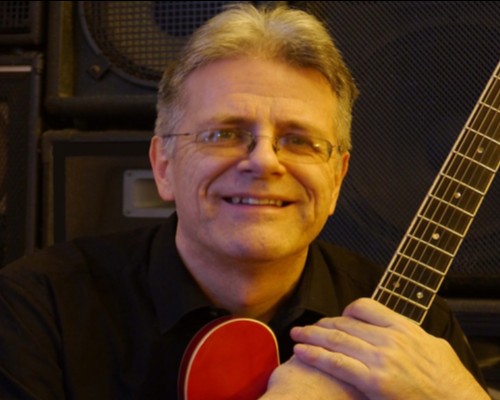 Neil Browning
Guitar, Accordion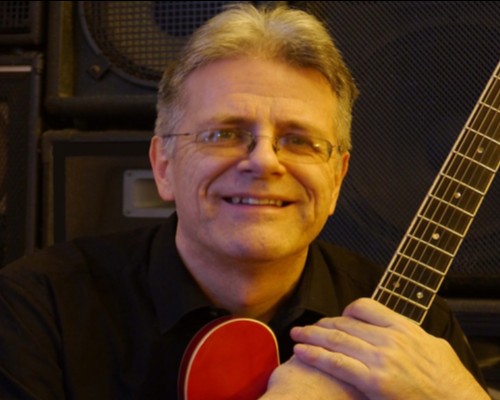 Neil Browning
Guitar, Accordion
Neil Browning's musical interests and teaching activities are extremely varied. As CGWM's main guitar tutor for over ten years, he teaches all styles from classical to rock, as well as electric guitar groups for Galeri's Sbarc! project.
He is also in demand in the traditional music scene as a course tutor and workshop leader. Neil has written music for television and played in all kinds of live shows, including touring theatre productions and gigs in Europe and the U.S..
He taught on a variety of music and performing arts courses at Yale F.E. College in Wrexham, where he also gained his P.G.C.E. Most recently, Neil has played and recorded with Cajuns Denbo (accordion), Cardiff-based Rock-roots band Bluehorses (guitar) and Billy Thompson Gypsy Style (guitar), as well as his genre-defying band Never Mind the Bocs, who released their second album in 2014.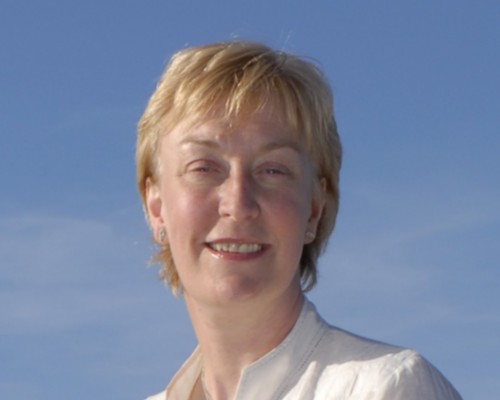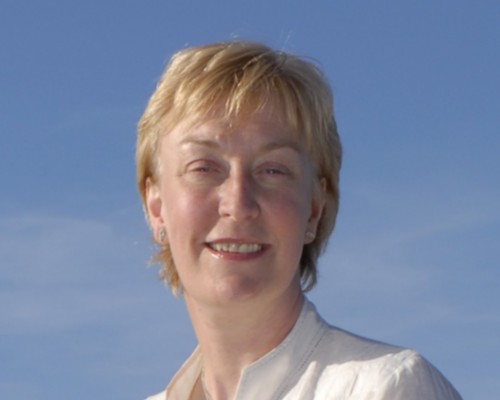 Ann Atkinson
Voice
After gaining her B.Ed from the University of Wales she initially pursued a teaching career. However, in 1990, Ann gained a scholarship to study singing with Kenneth Bowen at the Royal Academy of Music in London. Since this time she have performed as a freelance singer throughout the UK and abroad, in a variety of venues and with many of Britain's leading Opera Companies including Scottish Opera and Glyndebourne Festival Opera.
Ann's career has taken her to many different parts of the world, including Europe, the U.S.A., Asia and Australasia. During the summer of 2005 she toured New Zealand and Australia as the soloist with the Lions Choir. The culmination of the tour was a gala concert at the Sydney Opera House. In addition to her singing career Ann is the Artistic Director of the North Wales International Music Festival, Musical Director of the Bro Glyndŵr and the Trelawnyd Male Voice Choirs as well as being a vocal tutor for the William Mathias Music Centre
From 2002 to 2009 Ann was also Musical Director of the Fron Male Voice Choir. During this time they were prize winners at Llangollen International Eisteddfod and at the Harmonie Festival in Germany. In 2006 they secured a deal from Universal and the Cds 'Voices of the Valley' were launched and sold over 1 million copies. All four CDs were nominated for 'Album of the Year' at the Classical Brit awards. Ann is proud to have both conduct and sung two tracks on all these CDs. In 2007 they performed at the Classical Brit Awards and appeared on numerous television programmes and in numerous concerts over that busy time.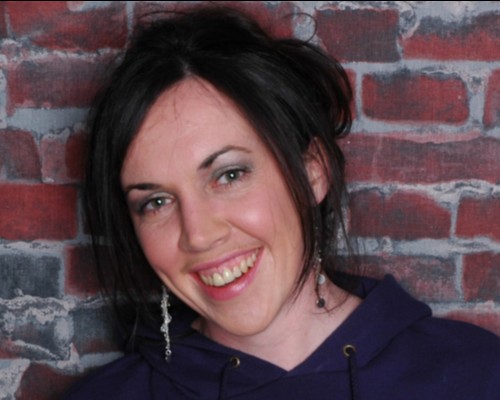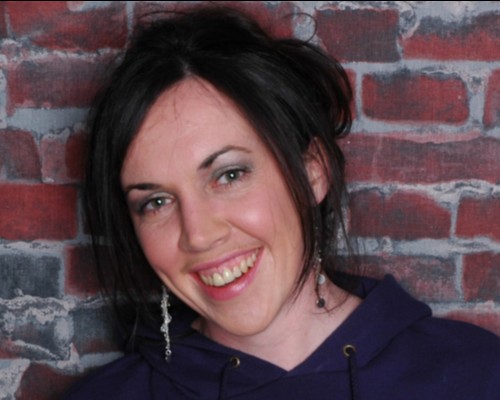 Teleri-Siân
Piano
Teleri-Siân received her first piano lessons from her father when she was three years old and gave her first solo performance a year later.
Whilst still a pupil at Ysgol Brynhyfryd, Ruthin, she joined the Junior Department at the Royal Northern College of Music where she later continued her studies as a full time student graduating in 2000. Whilst at college she was awarded the Marjorie Clementi Memorial Prize. Her solo piano playing has taken her to various European countries, Hong Kong and America as well as many venues throughout Great Britain. She enjoys performing regularly as both recital pianist and concerto soloist and is a piano tutor at Bangor University, the Junior Department at the Royal Northern College of Music and Canolfan Gerdd William Mathias centres in both Denbigh and Caernarfon.
Teleri-Siân also has a Masters degree in Modern Languages from Manchester University.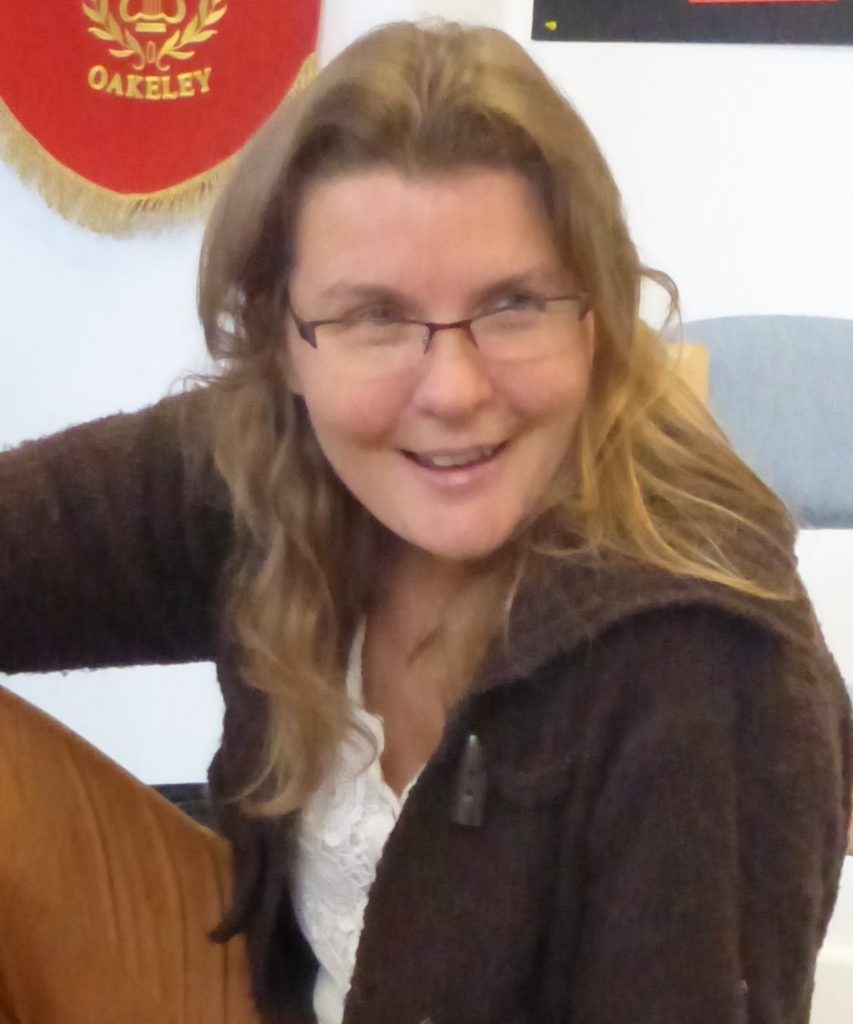 Marie-Claire Howorth
Piano, Clarinet, Saxophone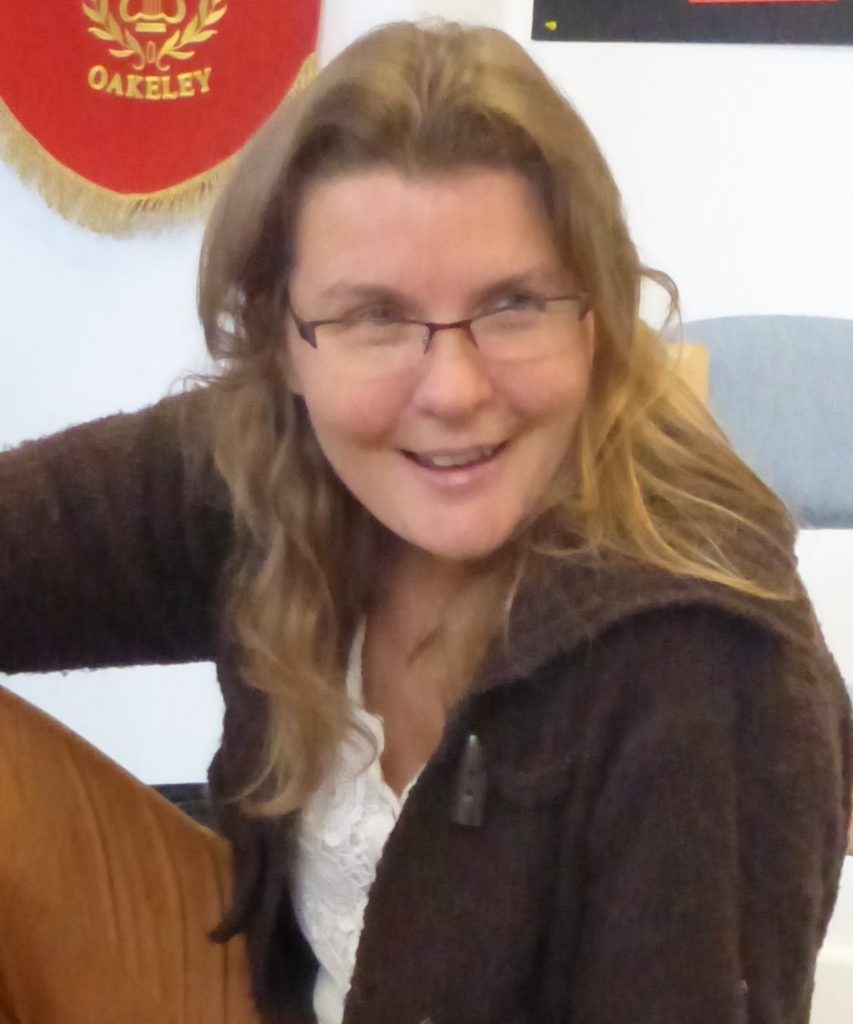 Marie-Claire Howorth
Piano, Clarinet, Saxophone
Marie-Claire Howorth is an inspirational, creative, professional musician with a proven track record of working in schools and on projects with various partners. She has many years experience as a peripatetic woodwind tutor for Gwasanaeth Ysgolion William Mathias and has taught clarinet, saxophone and piano at the Canolfan since it started. Marie-Claire is on the register of Creative Practitioner for the new Arts Council Arts and Creative learning plan. She has worked with the Canolfan in many of it's projects such as Caru Cerdd, Kids Club Rhyl, Doniau Cudd, Singing for the Brain with the Alzheimers society.
With a keen interest in how people learn and interact, she enjoys her role as guest speaker at the University of Wales, Bangor, for the Music in the Community module.
Marie-Claire writes all the lesson plans and songs for Camau Cerdd. She shares all aspects of her innovative methods and use of resources with new Camau Cerdd practitioners who she trains so that more children can share in the multi layered learning.
Nia Davies Williams
Piano, Harp
Nia Davies Williams
Piano, Harp
Originally from the Llŷn Peninsula, Nia Davies Williams graduated in Music at Bangor University, which she followed with a Masters degree that focused on the relationship between music and dementia. For three years, she coordinated the 'Singing for the Brain' groups by the Alzheimer's Society in north Wales. Nia was appointed the Resident Musician at the new Dementia Care Centre Bryn Seiont in Caernarfon, which is part of the Pendine Parc organisation in Wrexham. The harp and piano are her main instruments. She completed her teaching diploma through the Royal College of Music and she has been teaching the piano for over fifteen years.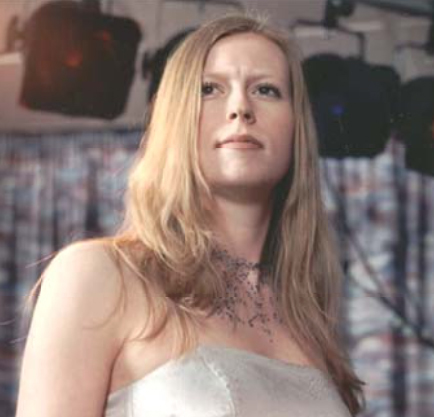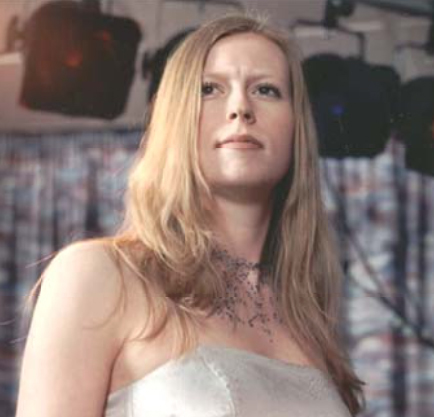 Johanne Jones
Voice
Johanne teaches musicals, pop and Disney repertoire to her singing students at CGWM. She started singing in front of audiences at the age of 11, in her church, school productions and choir.
Developing her voice through classical and opera tuition and competitions, Johanne graduated with a B A Honours Degree in Performing Arts and Media. She went on to work as a Red Coat for a summer before establishing a career as a self employed singer performing in venues all over Wales. She has been giving voice and performance confidence tuition since 2004.
Johanne brings her students together twice a year to perform solos and group songs in a concert in Caernarfon. Her main aim is to instil confidence in people to believe in themselves, not only in singing but in everyday life.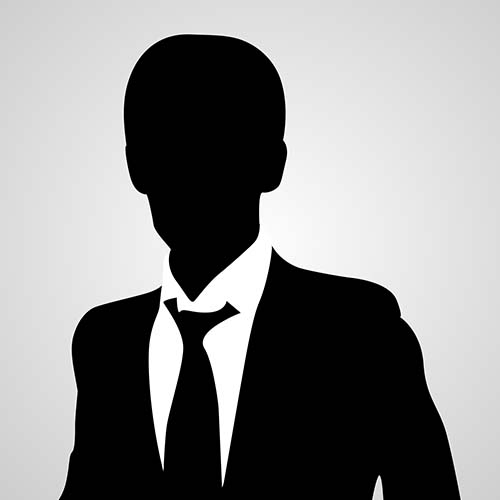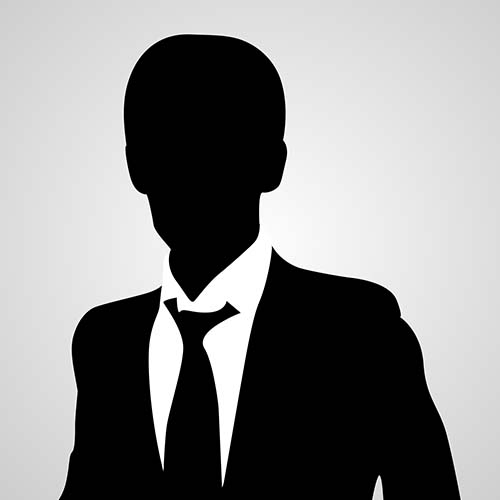 Facilities
The majority of the lessons at our Centre within Galeri Caernarfon takes place in high quality soundproof rooms. Lessons are also given in rooms at Theatr Twm o'r Nant Denbigh and Capel Tabernacl Ruthin.
We have good quality pianos, pedal and lever harps, drum kits and a marimba for the lessons, and amps are available for electric guitar tuition. For tuition on other instruments you will need to bring your own instrument with you. Please get in touch if you'd like further guidance. We also have a small collection of instruments that we can huire out to our students.
A warm welcome awaits students of any age and musical ability to have lessons at Canolfan Gerdd William Mathias.
Please fill the online application for lessons and we will be in touch once a slot becomes available.
Frequently Asked Questions
How much do the lessons cost?
We allow our tutors to set their own tuition fees at the beginning of each academic year. As a result, the fees vary between our tutors.
To give a general idea, on average, the lessons are around £34.60 (hour), £17.30 (half an hour), £11.54 (20 minutes).
Is it possible to receive help to pay for the lessons?
We're very grateful to the Friends of CGWM charity for providing a Bursary Fund to help young students with lesson fees.
Please visit the Friends of CGWM page for further information.
How often are lessons held?
We follow the pattern of the school term, so usually there aren't any lessons during the school holiday.
In order to ensure continuation for the student, the majority of our students come for lesson on a weekly basis, but lessons once a fortnight are also an option. We have some students who come occasionally only – contact us to discuss possibilities.