Instrumental and Vocal Tuition
We offer one-to-one music tuition of the highest standard from a team of experienced tutors.
Tuition on a wide range of instruments and the voice is available, and children and adults of all ages are welcome to take up lessons with us.
Lessons are held at our main centre located within Galeri Caernarfon, as well as our branches at Theatr Twm o'r Nant Denbigh and Capel Tabernacl Ruthin.
If of interest to the student, our tutors can help prepare their students towards music exams. Exam boards that our tutors use include the ABRSM, Trinity College London and Rock School.
We're also proud to enrich our students educations further by providing various performing opportunities, group Theory of Music classes, ensembles, workshops and masterclasses.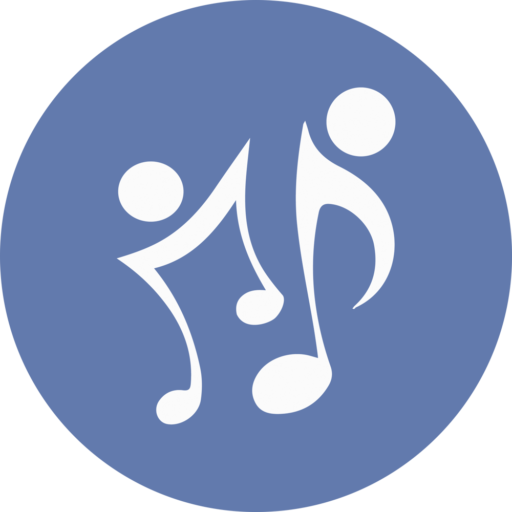 We have a fantastic team of inspiring tutors who are well renowned not just as music educators but also as performers.
The safety of our students is of the highest importance to us, and all of our one-to-one tutors have been checked by the Disclosure and Barring Service.
All
Brass
Keyboard
Percussion
Strings
Theory
Voice
Woodwind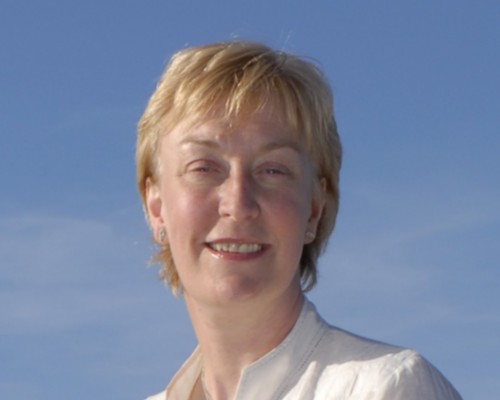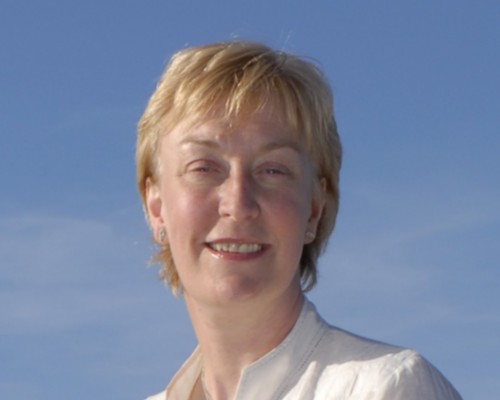 Ann Atkinson
Voice
After gaining her B.Ed from the University of Wales she initially pursued a teaching career. However, in 1990, Ann gained a scholarship to study singing with Kenneth Bowen at the Royal Academy of Music in London. Since this time she have performed as a freelance singer throughout the UK and abroad, in a variety of venues and with many of Britain's leading Opera Companies including Scottish Opera and Glyndebourne Festival Opera.
Ann's career has taken her to many different parts of the world, including Europe, the U.S.A., Asia and Australasia. During the summer of 2005 she toured New Zealand and Australia as the soloist with the Lions Choir. The culmination of the tour was a gala concert at the Sydney Opera House. In addition to her singing career Ann is the Artistic Director of the North Wales International Music Festival, Musical Director of the Bro Glyndŵr and the Trelawnyd Male Voice Choirs as well as being a vocal tutor for the William Mathias Music Centre
From 2002 to 2009 Ann was also Musical Director of the Fron Male Voice Choir. During this time they were prize winners at Llangollen International Eisteddfod and at the Harmonie Festival in Germany. In 2006 they secured a deal from Universal and the Cds 'Voices of the Valley' were launched and sold over 1 million copies. All four CDs were nominated for 'Album of the Year' at the Classical Brit awards. Ann is proud to have both conduct and sung two tracks on all these CDs. In 2007 they performed at the Classical Brit Awards and appeared on numerous television programmes and in numerous concerts over that busy time.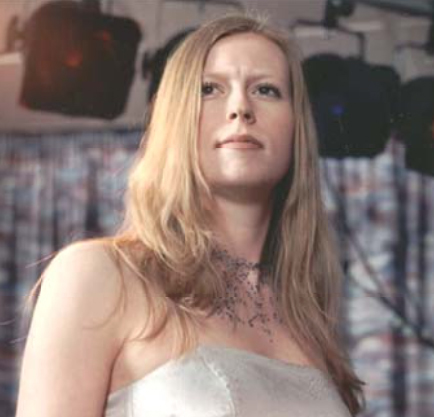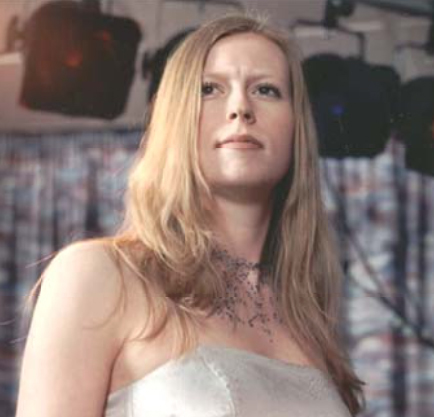 Johanne Jones
Voice
Johanne teaches musicals, pop and Disney repertoire to her singing students at CGWM. She started singing in front of audiences at the age of 11, in her church, school productions and choir.
Developing her voice through classical and opera tuition and competitions, Johanne graduated with a B A Honours Degree in Performing Arts and Media. She went on to work as a Red Coat for a summer before establishing a career as a self employed singer performing in venues all over Wales. She has been giving voice and performance confidence tuition since 2004.
Johanne brings her students together twice a year to perform solos and group songs in a concert in Caernarfon. Her main aim is to instil confidence in people to believe in themselves, not only in singing but in everyday life.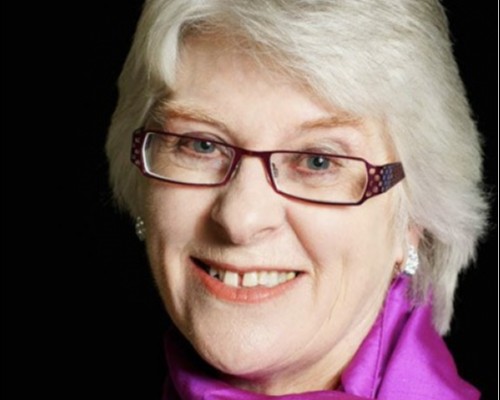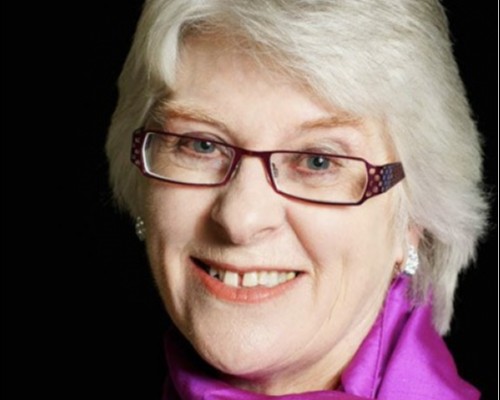 Marian Bryfdir
Voice
Marian Bryfdir was born in Gwynedd, North Wales, studied at the Royal Academy of Music and sang with the Glyndebourne Festival Opera and at the Royal Opera House, Covent Garden before specialising in opera-in-education and voice teaching.
Awarded the Lord Harlech Memorial Fellowship for her work with young singers, Marian Bryfdir has worked for many years in Andalucia as performer and vocal coach, collaborating with actor/director Jose-Maria Penela in courses (not only for performers, but also speech therapists, interpreters and other professional voice users). Their book "A Workbook for the Speaking and Singing Voice" will be published in its Welsh translation shortly.
At her North Wales based voice studio "Y Stiwdio Llais" she offers specialised coaching to singers and actors on technique and repertoire. She arranges short intensive courses of vocal rehabilitation for individuals with vocal problems of all types and also gives short courses for young singing teachers.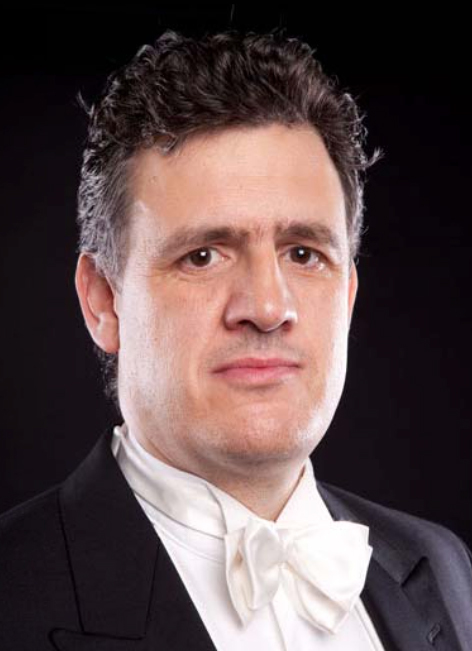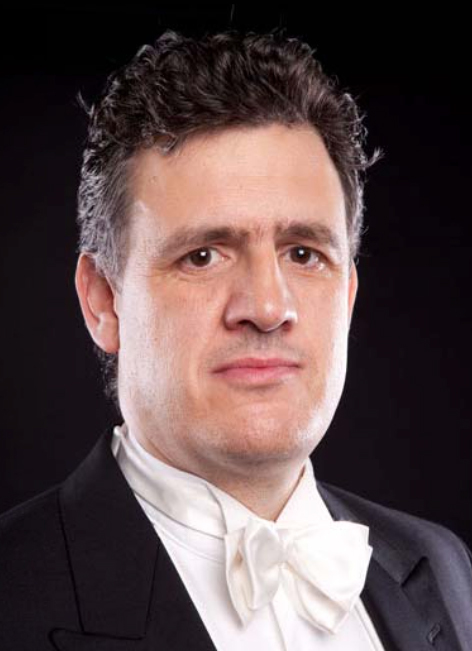 Rhys Meirion
Voice
Rhys Meirion graduated as a Bachelor of Education and worked as a head-teacher before beginning his training as a singer. He completed his studies on the post-graduate Opera Course at the Guildhall School of Music and Drama.
Following this course, Rhys joined the English National Opera in 1999 and was subsequently a Company Principal from 2001 to 2004. His roles included Rodolfo in La Boheme, Pinkerton in Madam Butterfly, Alfredo in La Traviata, Nemorino in L'Elisir d'Amore and Nadir in The Pearl Fishers. In 2002, Rhys made his Australian debut as Rodolfo in La Boheme for West Australian Opera and his European debut as Rodolfo for Städtische Bühnen, Frankfurt-am-Main
Concert highlights include a gala concert at the Royal Albert Hall, London with Bryn Terfel, his BBC Prom debut at the opening night of the 2001 BBC Proms, televised on BBC 2 and the Desert Island Discs Anniversary Concert at Royal Festival Hall, London. Rhys has appeared at the Henley Festival, Cheltenham Festival, North Wales Festival, Swansea Festival, in concerts in Patagonia, Barbados, Toronto, Ottawa and Florida and often appears as guest soloist in opera galas with the Royal Philharmonic Orchestra. Recordings include a duet album with Bryn Terfel entitled Benedictus on the SAIN record label. He has also released a CD entitled Bluebird of Happiness for the Australian label Stanza AV, and three solo CD recordings for the SAIN label, the most recent entitled, 'Celticae'. Last summer (2010), Rhys returned to Welsh National Opera for a new production of Wagner's Die Meistersinger von Nurnberg, highly acclaimed by the critics.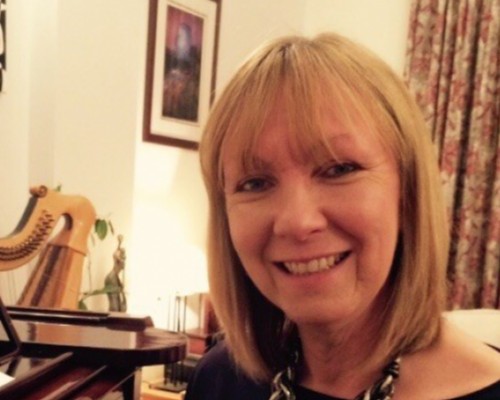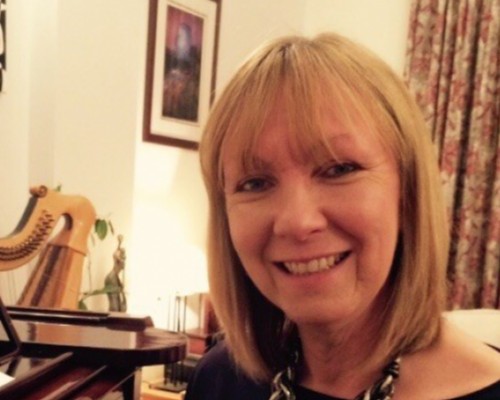 Siân Wheway
Piano, Voice
Originally from Betws yn Rhos, Siân graduated from the University of North Wales Bangor, having studied under William Mathias, who was her personal tutor for part of the course and where her practical studies concentrated on piano and voice. Following 4 years teaching music in the secondary sector, she went on to study as a Post Graduate in Performing Arts at the Welsh College of Music and Drama in Cardiff. Since then, Siân's career has been a varied one. Working for the BBC and then for HTV in Cardiff, Sian's work included performing, composing, scriptwriting, researching and presenting before returning to North Wales in 1990 to work as an Assistant Producer for Teledu'r Tir Glas TV company in Caernarfon. In 1994, Siân became a director of Gwdihw TV company producing documentaries, music and light entertainment programmes for both the BBC and S4C as well as for Radio Cymru. In 2000, Siân and her husband established RYGARUG, a community performing arts project for young people in the Dyffryn Peris area. During that time, Rygarug produced 4 original musicals which were performed in Theatr Seilo, Theatr Gwynedd and Galeri. In 1983 Siân won the Can i Gymru competition and still is a prolific songwriter. A selection of some of her most recent works for children will be published in 2015. Between 1999 and 2010 Siân was the conductor of Côr Eryri and since April 2013, she has been the Musical Director of Côr Dre, an SATB choir from Caernarfon. During this time Côr Dre have been extremely busy with numerous concerts, choral competions and recording sessions at Stiwdio Sain as well as being successful in various festivals such as the National Eisteddfod, Eisteddfod Powys and winning the title Best Choir of the Festival at the recent Pan Celtic Festival in Derry. Sian has been a tutor at CGWM since 2003 teaching piano, voice and music theory. Throughout this time Siân has always continued to perform, compose and teach.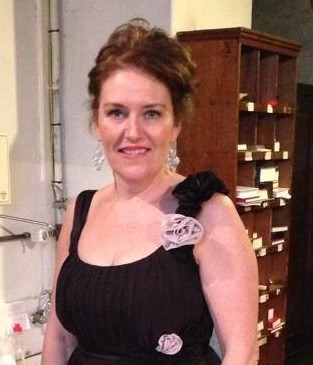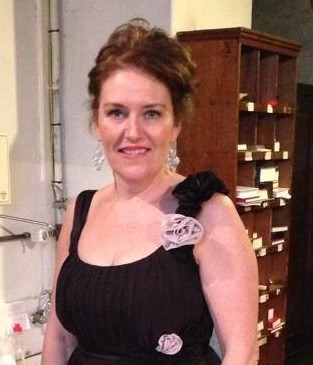 Siân Wyn Gibson
Voice
The young Welsh Mezzo Soprano, born in the old slate-quarrying village of Deiniolen, but who now lives outside Caernarfon completed her music training at the Royal Northern College of Music, Manchester gaining a Diploma in professional performance. Sian won scholarships from The Countess of Munster Trust and The Peter Moores Foundation, along with the Buttle Memorial Trust Award, the Gwilym Gwalchmai Prize, and was a finalist in the prestigious Frederick Cox competition. Sian's Opera performances are numerous, having been with The D'oyly Carte Opera Company and Opera North, Leeds, and her Oratorio performances include Purcell's "Dido and Aeneas", Handel's "Messiah", and Mozart's "Requiem Mass in C". Sian is now concentrating on her Concert and Oratorio work, and also works as a singing tutor at Coleg Menai, and at her home near Caernarfon where she lives with her husband and two young children.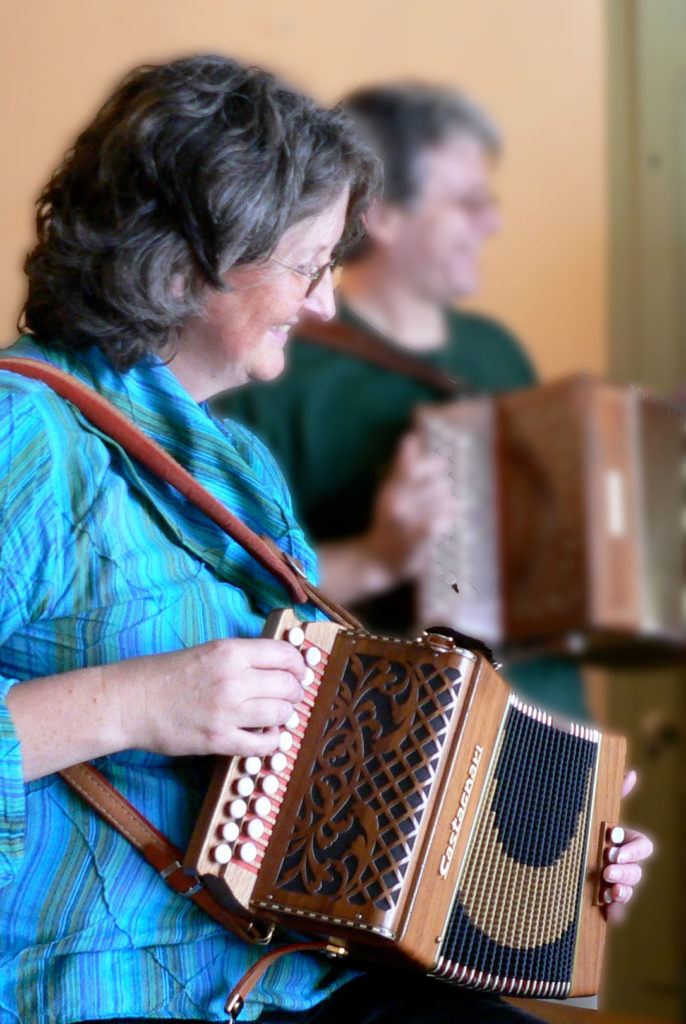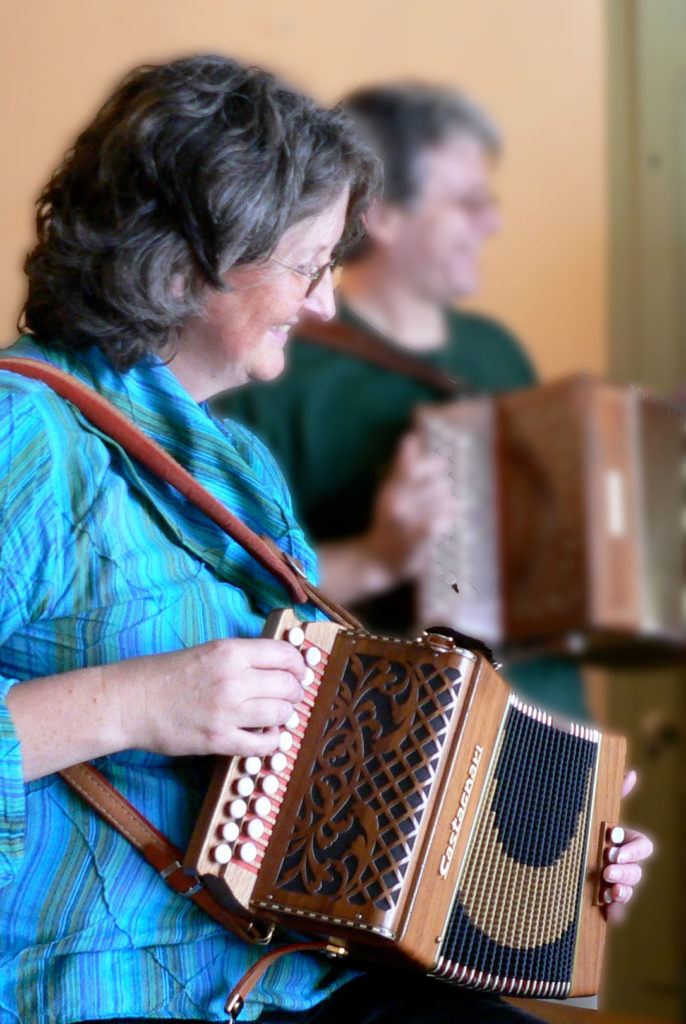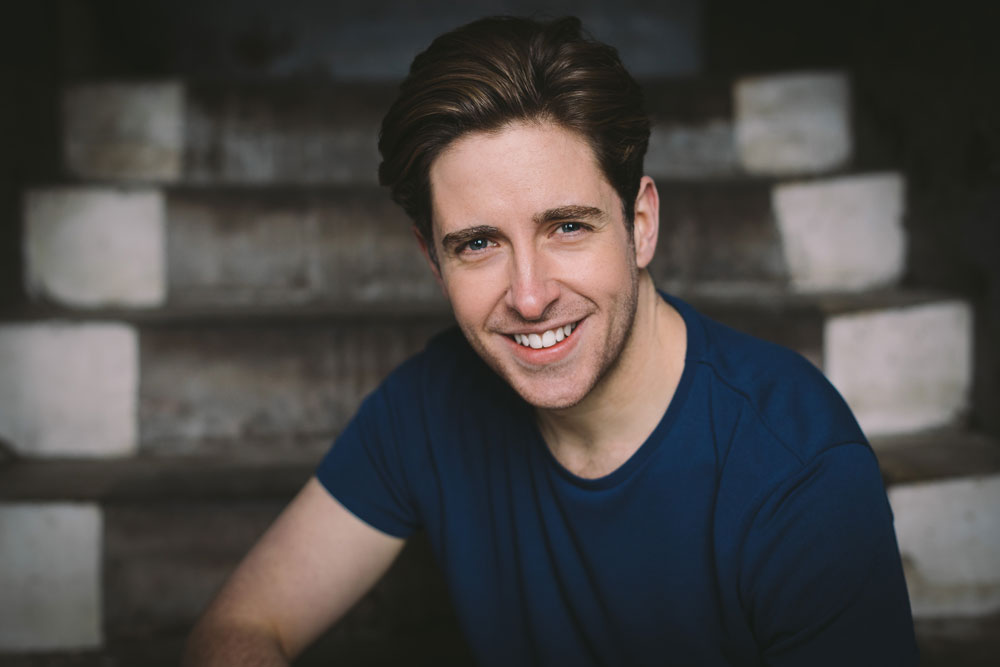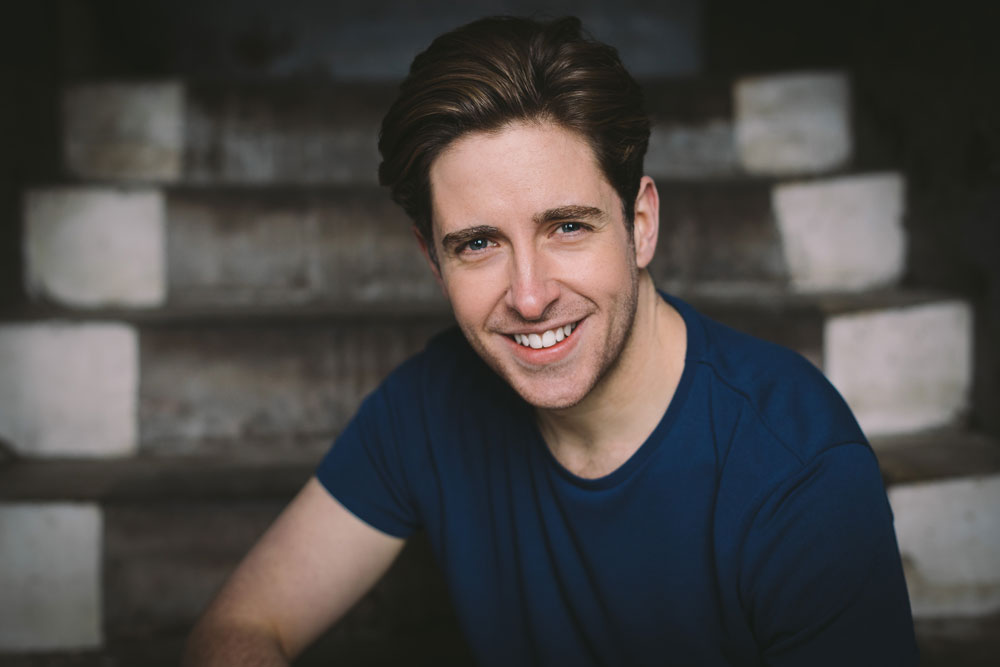 Elgan Llŷr Thomas
Voice
Elgan Llŷr Thomas is a tenor from Llandudno who has now settled in Manchester. As well as his passion for teaching he has a busy career as a freelance opera singer and has worked with English National Opera, with whom he is a Harewood Artist, Scottish Opera, Opera Holland Park, Théâtre des Champs-Elysées in Paris, Opéra National de Bordeaux, La Monnaie in Brussels and has performed at numerous festivals worldwide including the Ojai Music Festival in California, the Adelaide Festival in Australia and the Aldeburgh Festival in Suffolk.
Equally in demand on the concert platform he has performed with the Danish National Symphony Orchestra, Copenhagen, the Xi'an Symphony Orchestra, China, Orchestre Symphonique de Bretagne and a particular highlight was to perform as tenor soloist in Handel's Messiah at the Royal Albert Hall with the Royal Philharmonic Orchestra.
Elgan trained at the Royal Northern College of Music and the Guildhall School of Music and Drama. During his studies he was the recipient of many awards and prizes, these include the 2015 Stuart Burrows International Voice Award and audience prize, the 2015 Young Artist Award and audience prize at the Les Azuriales Festival in Nice, the 2012 Osborne Roberts Memorial Prize and 1st place in the Musical Theatre solo at the National Eisteddfod of Wales, he is a past winner of the Urdd National Eisteddfod Bryn Terfel Scholarship.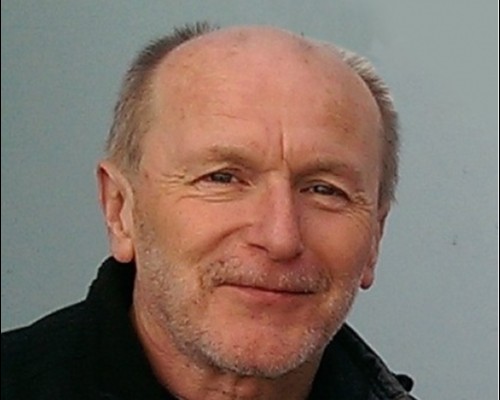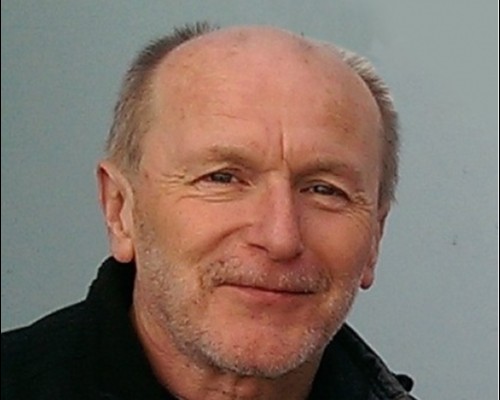 Charlie Britton
Drum Kit
Born in Cardiff, Charlie Britton first became known as a rock drummer for 1970's Welsh rock bands and early pioneer of the Welsh rock scene.
He studied graphic design at a London University and attended a gig where the band Warhorse (70s band), a band formed by former Deep Purple bassist Nick Simper was playing.
When he went home months later to his native Wales he brought a drum kit and a vision with him. Later on, as Charlie mastered the drums he went on to be a member of the Welsh band 'Edward H Dafis'.
He works as a graphic designer in Caernarfon and as a session drummer and tutor.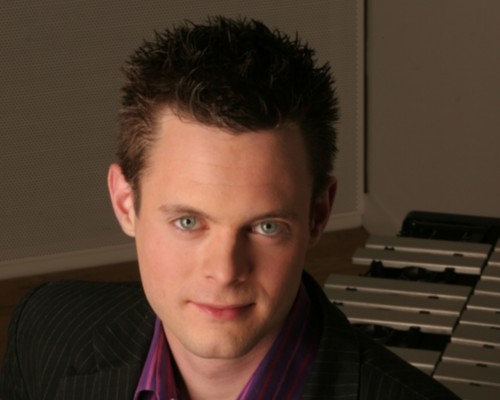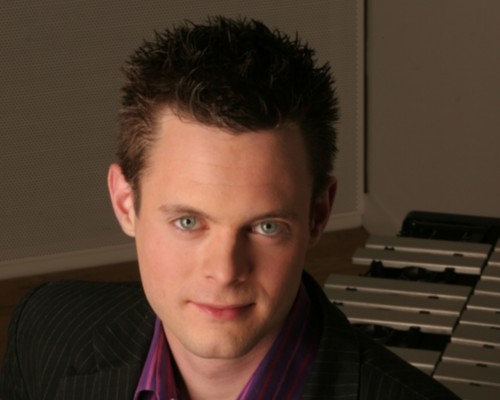 Dewi Ellis Jones
Tuned Percussion
Dr Dewi Ellis Jones comes from Llanfairpwll, Anglesey, but now lives in Bontnewydd. He graduated with a BMus from the University of Wales, Bangor in 2001 followed by an MA degree, and gained an LRSM diploma from the Royal Schools of Music. He has been awarded a Doctorate in Performance and Composition, having studied with Simone Rebello, Dr Pwyll ap Sion and with world renowned percussionist Dame Evelyn Glennie.
Dewi is the first full time solo percussionist in Wales and he is also a busy free-lance orchestral and brass band player. He is Principal Percussionist with Ensemble Cymru who were short listed for the prestigious Royal Philharmonic Music Society Award in 2006.
He is a tutor at the William Mathias Music Centre and teaches Percussion at the University in Bangor. In 2001 he won the Grace Williams Memorial Prize for Composition at the Urdd Festival. Dewi gained a sponsorship scholarship from S4C to assist in developing his talent as a performer. Dewi is married to Einir Wyn Hughes, who is a professional harpist. They have one daughter, Ela Non.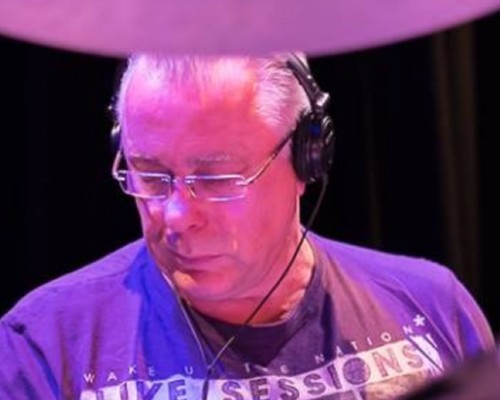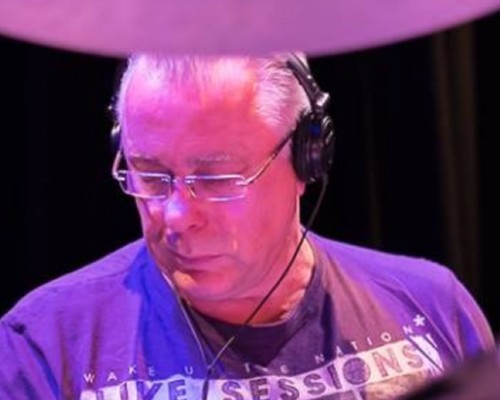 Graham Land
Drum Kit
Graham started drumming from an early age, and shortly after leaving Sir Hugh Owen School in Caernarfon started playing Semi-professionally in local bands, travelling all over Britain learning his craft. Graham moved to Cardiff in the early eighties to play professionally, doing countless Concerts, television, radio, and recording sessions which he still does to this day.
During his time in Cardiff, Graham was travelling back and forth to London to see his Drum Tutor and mentor Robbie France, a world class drummer born in Australia. Here is a short list of artists from Graham's discography. The Drifters, B.B.C Orchestra, Bryn Terfel, Cerys Matthews, Rhys Meirion, Meic Stevens, Caryl Parry Jones, John Owen-Jones and the list goes on.
He has been a member of Bryn Fôn a'r Band since the mid-nineties recording several best-selling albums. Graham teaches drums from grade 1 to grade 8 and has been with us for fourteen years.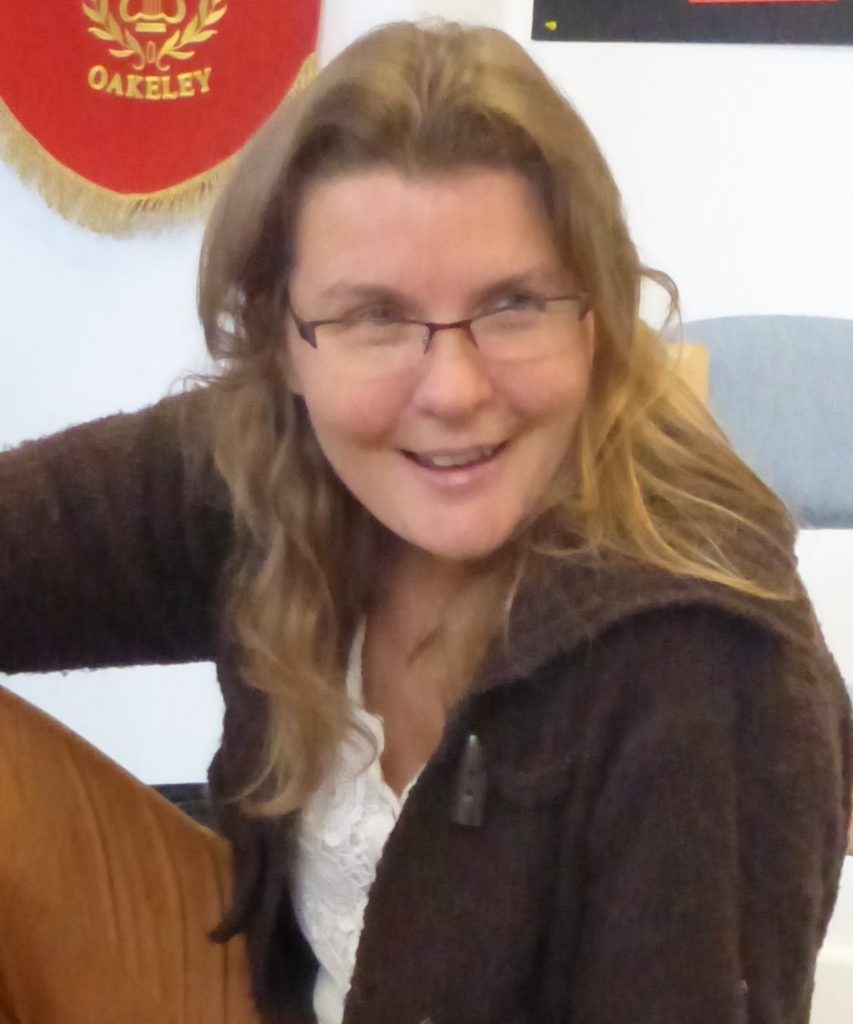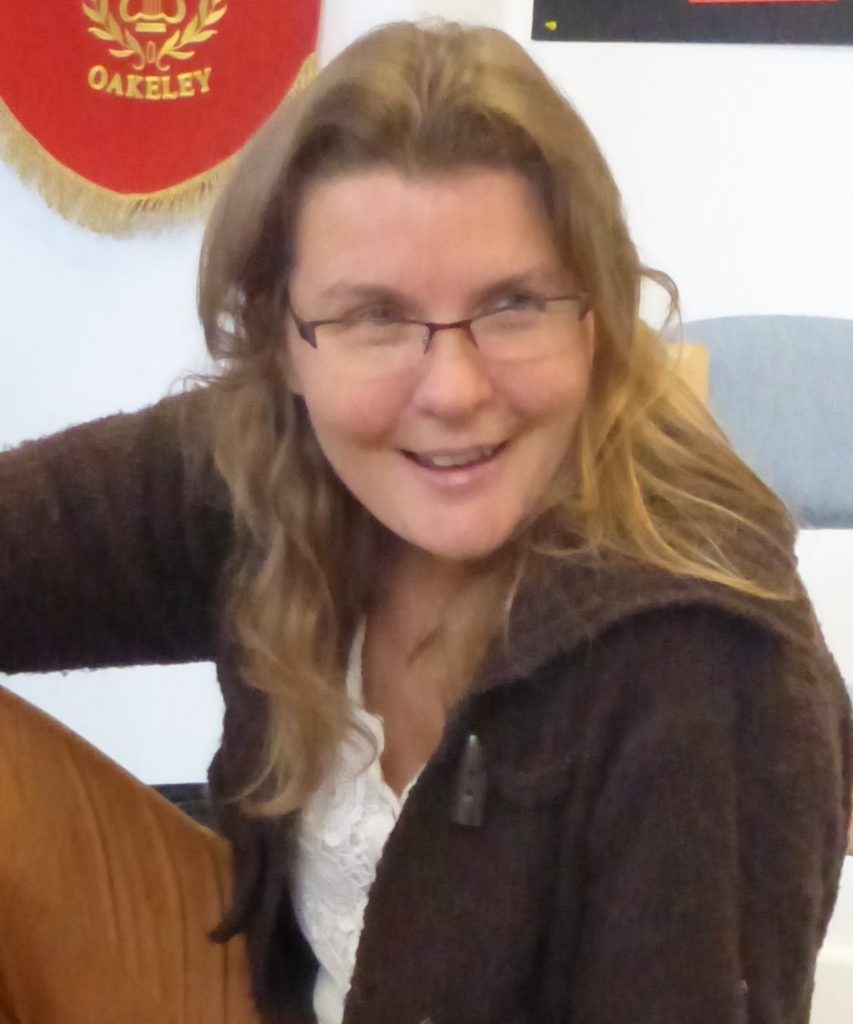 Marie-Claire Howorth
Piano, Clarinet, Saxophone
Marie-Claire Howorth is an inspirational, creative, professional musician with a proven track record of working in schools and on projects with various partners. She has many years experience as a peripatetic woodwind tutor for Gwasanaeth Ysgolion William Mathias and has taught clarinet, saxophone and piano at the Canolfan since it started. Marie-Claire is on the register of Creative Practitioner for the new Arts Council Arts and Creative learning plan. She has worked with the Canolfan in many of it's projects such as Caru Cerdd, Kids Club Rhyl, Doniau Cudd, Singing for the Brain with the Alzheimers society.
With a keen interest in how people learn and interact, she enjoys her role as guest speaker at the University of Wales, Bangor, for the Music in the Community module.
Marie-Claire writes all the lesson plans and songs for Camau Cerdd. She shares all aspects of her innovative methods and use of resources with new Camau Cerdd practitioners who she trains so that more children can share in the multi layered learning.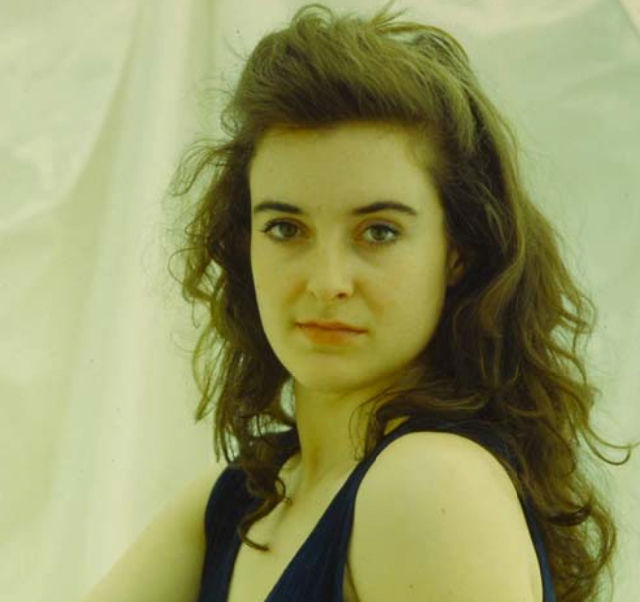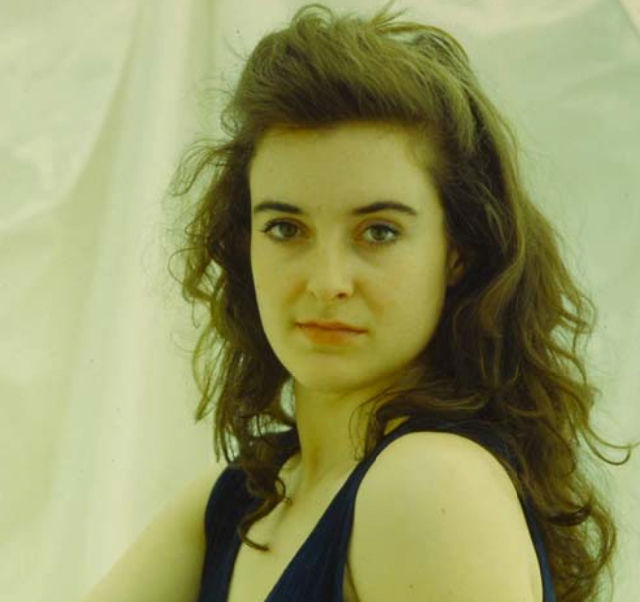 Rhiannon Mathias
Flute
Dr Rhiannon Mathias is a flute player and author with a great interest in modern music .
She studied music at Surrey University, St. John's College, Cambridge, and continued her research on Schoenberg and Stravinsky at Reading University.
She is an experienced lecturer, broadcaster and public speaker, and is an acknowledged expert on the music of Grace Williams, Elizabeth Maconchy and Elisabeth Lutyens.
A very accomplished flute player, Rhiannon has been a tutor at CGWM since 2005.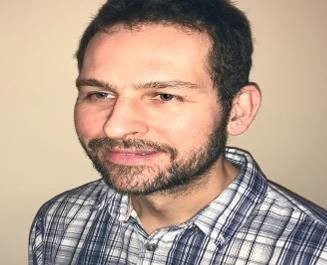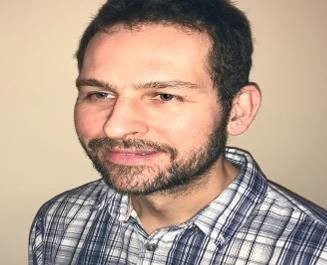 Alfred Barker
Violin
Alfred Barker was born in Johannesburg and studied the violin at the Windhoek Conservatoire from the age of eight. During this time he performed a number of concertos with both the Conservatoire orchestra and the Namibia National Symphony Orchestra. In 1993 he travelled to London to study at the Purcell School, continuing his studies at the Royal Northern College of Music with Yossi Zivoni and graduating in 2000 with a BMus(hons). He also has a Masters degree from Manchester University and a PGCE from Liverpool Hope University.
Alfred was leader of the City of Sheffield Youth Orchestra, which toured throughout Europe, and later of the King Edward Music Society Symphony Orchestra, performing regularly as a soloist. He also performed frequently as a member of several Manchester based string quartets and was teaching within Salford Music and Performing Arts Service (MAPAS) at the time. The latter involved various music education projects with the Halle and BBC Philharmonic orchestras and a number of European concert tours.
Since moving to North Wales in 2011, he now teaches violin in schools throughout Denbighshire, conducts the Denbighshire County Strings Group and has been a tutor for the Gwynedd and Anglesey Senior Youth Orchestra for a number of years. Alfred is a director of the Denbighshire Music Cooperative.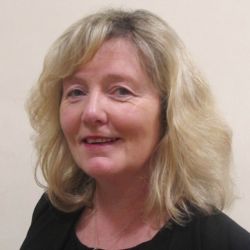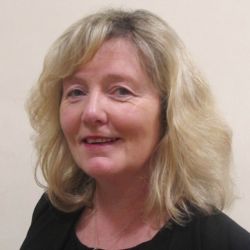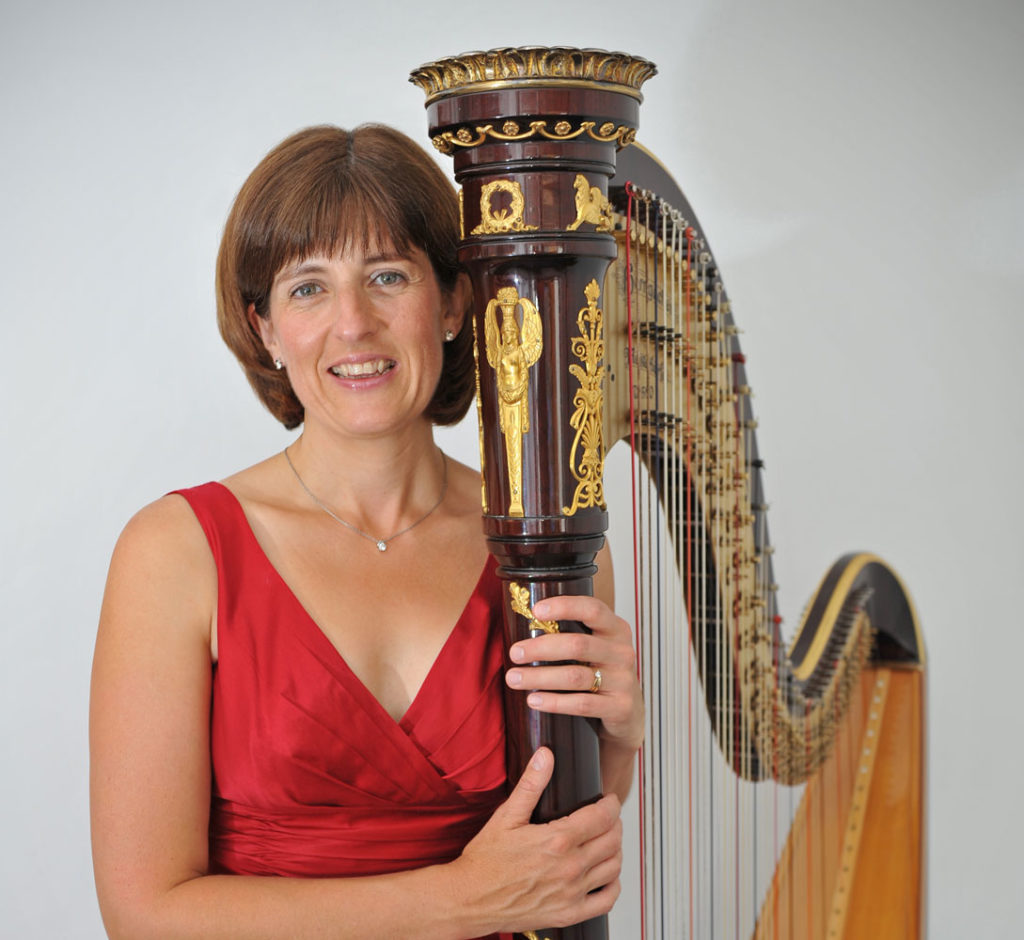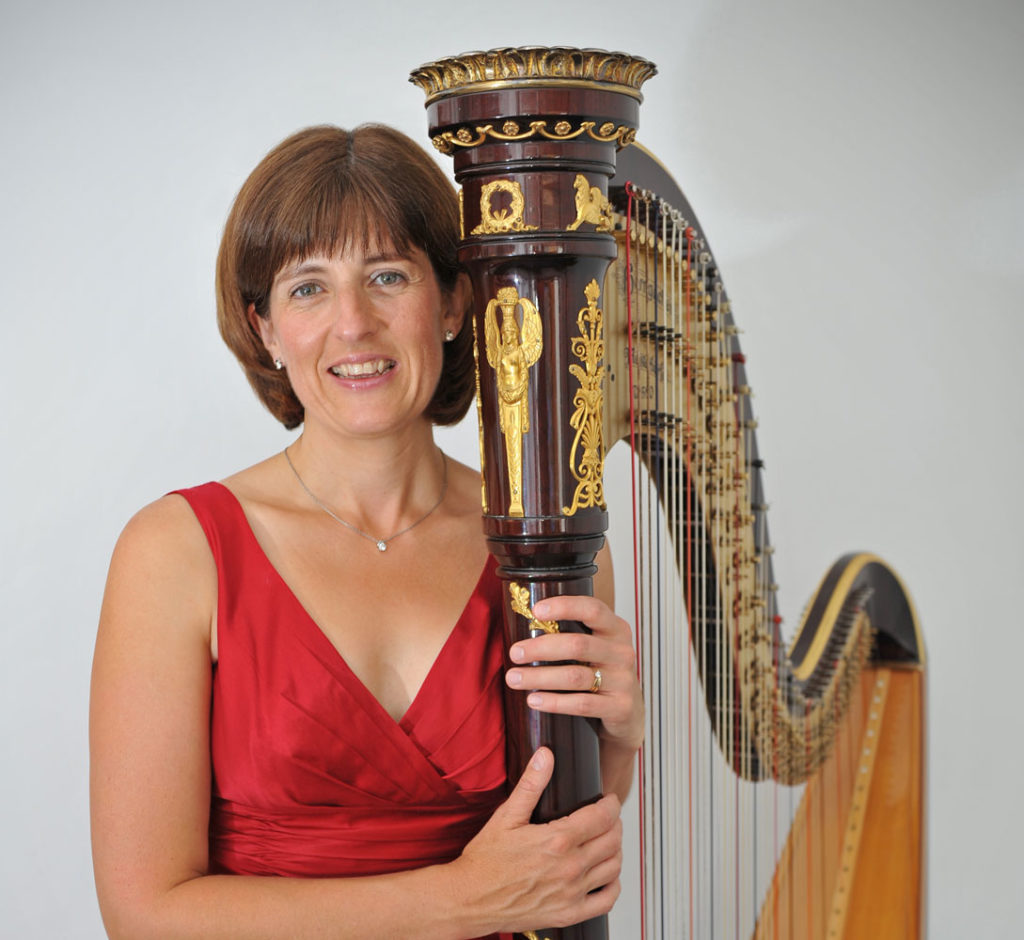 Catrin Morris Jones
Harp
Catrin Morris Jones comes originally from Bangor and after twenty years of living and working in London she has now moved to live in Pwllheli. After completing a Performers' Course at the Guildhall School of Music and Drama, where she studied with David Watkins, she began her Postgraduate Studies at the Royal Academy of Music with Skaila Kanga, where she was awarded the Renata Scheffel-Stein Prize for Harp. In May 2014 she was elected as an Associate of the Royal Academy. This honour is given to the prominent alumni of the Academy who have contributed to their chosen field.
Teaching children and adults to play the harp has been an important part of Catrin's career and she has taught many private students over the years in addition to teaching at the London Welsh School, St Albans High School, Watford Music Centre, the City of London School for Girls, St Pauls School for Girls, and Beechwood Park School, Hertfordshire. Catrin has performed in numerous West End shows including Oliver!, The King and I, Notré Dame de Paris, The Producers, My Fair Lady, Napoleon, The Secret Garden (The Royal Shakespeare Company) and South Pacific (Royal National Theatre).
Catrin is currently a deputy on the Phantom of the Opera. Catrin has performed with many prominent orchestras, including: The Philharmonia, Royal Philharmonic and Royal Philharmonic Concert Orchestras, the Hallé Orchestra, the Royal Scottish National Orchestra, Ensemble 10/10 (Royal Liverpool Philharmonic's contemporary ensemble), Trondheim Symphony Orchestra, the Royal Opera House Orchestra, Glyndebourne Touring Orchestra, English Touring Opera, Garsington Opera Orchestra, the Opera São Carlos in Lisbon, Portugal, London City Ballet, Moscow City Ballet and the Northern Ballet Company.
Recital performances have included Mozart's Concerto for Flute and Harp in the Barbican Hall, Debussy's Dance Sacrée et Dance Profane at the Minehead Festival and a world Premiere performance of Adam Gorb's Harps of Gold, for harp quintet, at the Wigmore Hall. During her last Postgraduate year at the Royal Academy of Music Catrin was the only British musician to successfully audition for a place in the Schleswig-Holstein Festival Orchestra, with whom she toured Germany, Spain, Austria, Italy and Denmark, working with conductors such as Valery Gergiev, Marin Alsop and the late Sir George Solti.
Catrin has performed at many prestigious venues including Banqueting House, Westminster Parliament, the Victoria & Albert Museum, Kensington Palace, the National Portrait Gallery, The Royal Society in Pall Mall, the Tower of London and Tower Bridge as well as some of London's top hotels and many Livery Halls in the City of London. She has also dressed up at as witch and performed on platform 9¾ at Kings Cross Station for the launch of the first Harry Potter DVD! Catrin is the harpist of the Arabesque flute and harp duo, has a private teaching practice at home and started teaching the harp at Canolfan Gerdd William Mathias in 2015.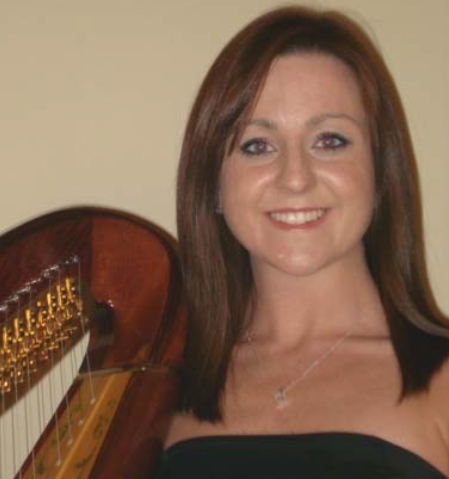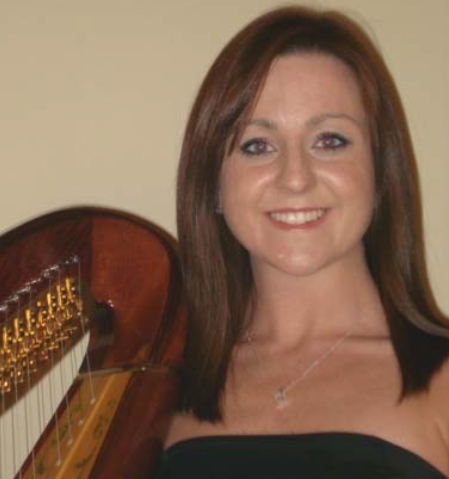 Einir Wyn Hughes
Harp
Einir hails from Pen Llŷn and received lessons when she was 9 years old from Alwena Roberts. After a year of study with Meinir Heulyn at the Royal College of Music and Drama, Cardiff, she studied at the School of Music at Bangor University, where she gained her BMus degree in 2005.
She recently completed a Masters in Performance and the Music of Wales at Bangor, where she was a pupil of Elinor Bennett. She also won the ABRSM diploma in performing on the harp.
She has performed recently with the Bangor Chamber Orchestra, Chamber Orchestra of Wales, Ensemble Cymru and to the Prince of Wales. She is a harpist at William Mathias Music Center and William Mathias Schools Service as well.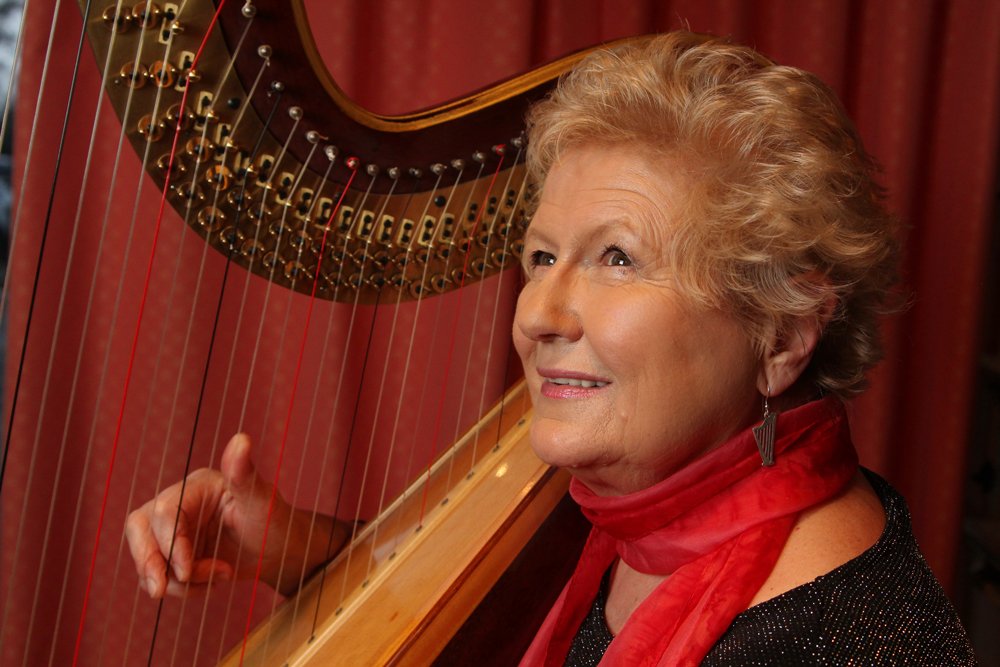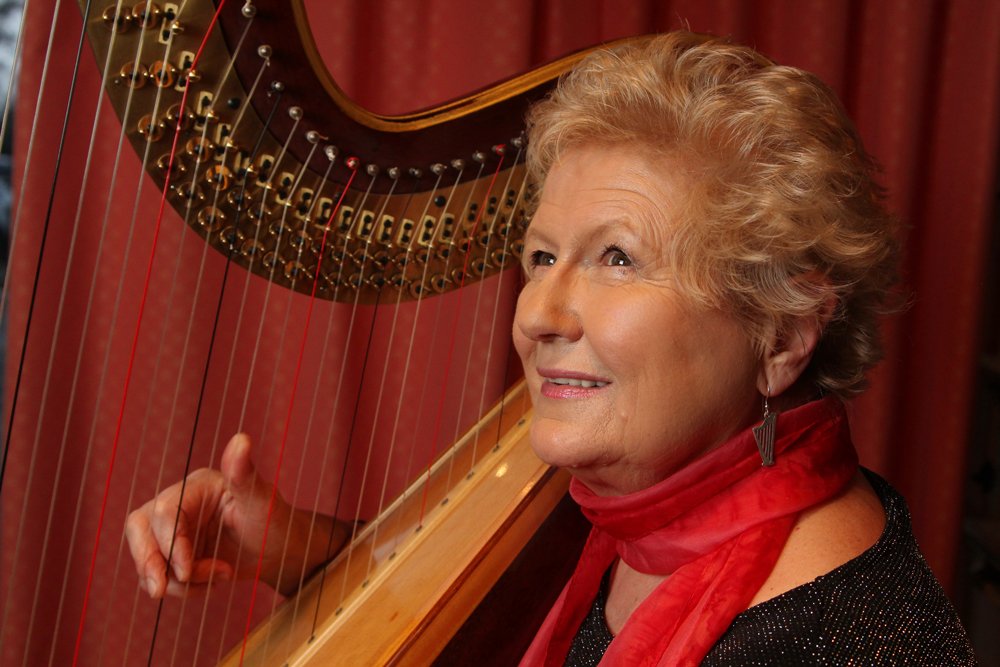 Elinor Bennett
Harp
Elinor Bennett is one of Wales' most distinguished musicians, and has been at the forefront of music performance and education for many years. She has travelled extensively giving concerts, recitals and masterclasses, and she is regarded as one of Britain's most infuential harp teachers.
Although Elinor is recognised mainly as a leading professional harpist in the classical music repertoire, she has always sang and played the national music of Wales – from the early and traditional songs and harp repertoire, to new music of living composers – in her concerts, recordings and music festivals.
Steeped in the musical traditions of Wales, Elinor's first degree was in Law at the University College of Wales, Aberystwyth, but her career changed course on winning a scholarship from the Countess of Munster Musical Trust, to study at the Royal Academy of Music, London under Dr. Osian Ellis.
Elinor played with all the major British orchestras, and worked with some of the world's finest conductors and composers, including Sir John Barbirolli, Sir Adrian Boult, Sir Malcolm Sargeant, Sir Colin Davies, Erich Leinsdorf, Andre Previn and Benjamin Britten. Elinor has made many recordings, ranging from an acclaimed and definitive selection of 20th Century harp classics to collections of traditional music and Welsh folk songs on the Triple Harp.
In 1985 Elinor was awarded a Churchill Scholarship to travel to Australia to study Music Therapy and on her return, was instrumental in promoting its use for people and children with learning disabilities.
Many leading composers have written works for Elinor, including John Metcalf, Alun Hoddinott, Malcolm Williamson, Hilary Tann, Gareth Glyn, Hilary Tann, Rhian Samuel, Karl Jenkins. Her ex-pupils include Catrin Finch, Sioned Wiliams, (Principal Harpist of the BBC Symphony Orchestra) and many other distinguished harpists. In 1988, Elinor established Coleg Telyn Cymru (The Harp College of Wales) and currently organises many acclaimed residential courses for harpists of all ages.
In recent years, Elinor has been Visiting Professor of Harp at the Royal Academy of Music, and the Guildhall School of Music, London. Elinor was awarded the Royal Academy of Music's Honorary Fellowship (FRAM) in 2006. Other Honorary Fellowships came from the Universities of Bangor, Cardiff and Aberystwyth, as well as the Royal Welsh College of Music and Drama, Cardiff, and an Honorary Doctorate in Music from the University of Wales.
She has been the driving force behind establishing Canolfan Gerdd William Mathias (Music Centre) in Caernarfon and was the Artistic Director from 2002 -2008. Elinor organised and directed the Wales International Harp Festival in 2006, 2010 and the next Festival in April 2014, when she will welcomne artists from many countries to play in Caernarfon.
She has been Special Guest and member of the Jury in Harp Festivals and competitions in Venice, Moscow, Szeged, (Hungary), Soka (Japan) Wellington (New Zealand) and Nantes (France), Schlitz (Germany), and Bangkok, and has played at the World Harp Congress and European and American Congresses on many occasions. She was the Artistic Director of the Tamnak Prathom Harp Festival in Bangkok in 2008 and again in 2012.
In 2002, Elinor was given the highest accolade by the National Eisteddfod of Wales, was the "Celtic Woman of the Year" in the USA, and was awarded the Glyndwr Prize by the Machynlleth Festival in 2003.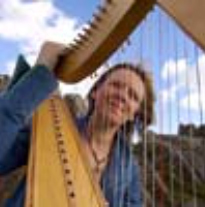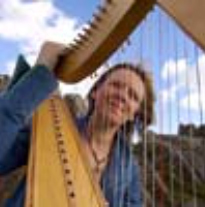 Gwenan Gibbard
Harp
Gwenan is one of Welsh music's most exciting new talents. Having graduated in music from the University of Wales Bangor, she went on to further her studies at the Royal Academy of Music, London.
She's performed at several festivals, including The Lorient Interceltic Festival, The World Harp Congress, Dublin, Celtic Connections, Glasgow and The North American Festival of Wales, Cinncinati.
Gwenan has released two CD albums, 'Y Gwenith Gwynnaf' (The Whitest Wheat) a 'Sidan Glas' (Blue Silk) featuring her own arrangements of Welsh traditional folk songs and traditional music played on the Celtic harp.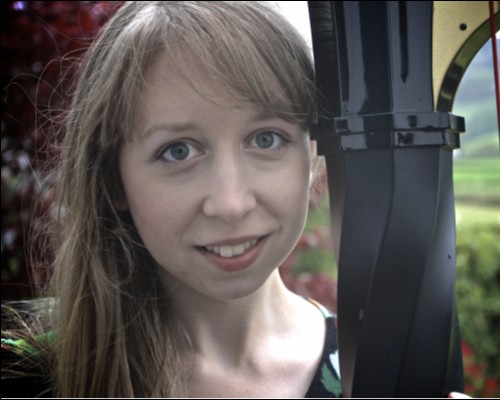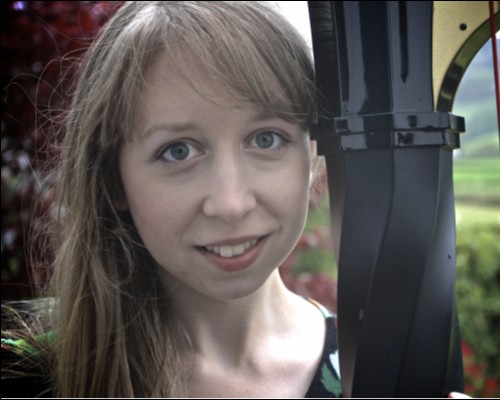 Mared Emlyn
Piano, Harp
A graduate of Bangor University, Mared completed a doctorate in performance on the harp and composition in 2014 with a scholarship funded by the European Union. She studied composition with Dr Pwyll ap Siôn and harp with Elinor Bennett, with additional lessons in Switzerland and Canada. In 2011, she won the Urdd National Eisteddfod's Chief Composition medal for her work Perlau yn y Glaw for solo harp, which is now performed regularly at different harp competitions and festivals. Mared has received a number of composition commissions, including works for Wales International Piano Festival, Colwyn Male Voice Choir, a work for the Bangor Music Festival premiered by the BBC National Orchestra of Wales, and a harp concerto for the Beaumaris Festival, performed by the Welsh Chamber Orchestra, with Mared herself as the soloist. In 2018, she collaborated with musician Gwenan Gibbard and poet Mererid Hopwood on a commission by the Wales International Harp Festival to celebrate the world renowned harpist Osian Ellis' 90th birthday. Mared performs in concerts as a soloist, as part of ensembles and as a member of orchestras.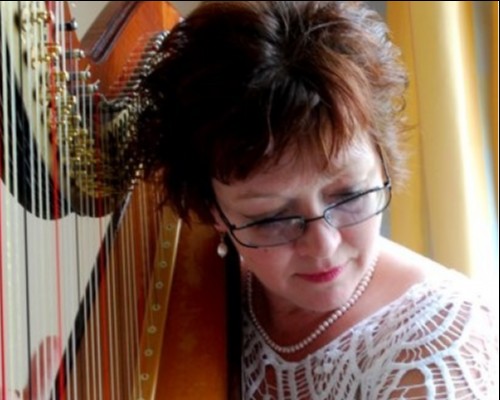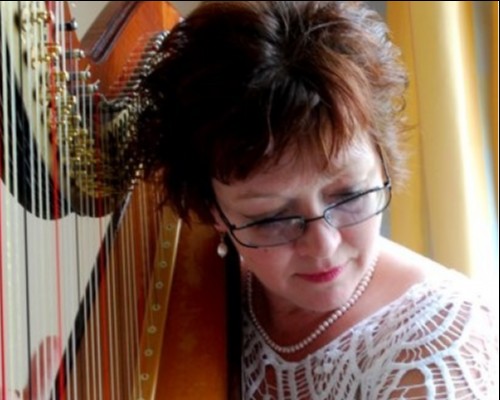 Morwen Blythin
Harp, Theory
Morwen began studying the harp aged 9 and following success at the Gwyl Gerdd Dant and the National Eisteddfod continued her studies at the Guildhall School of Music and Drama, graduating in 1988. She then worked as a freelance harpist, performing at many functions for members of the Royal family including the late HRH Queen Elizabeth, The Queen Mother: Diana, Princess of Wales; Prince Philip; the Duke and Duchess of Gloucester and the Duke and Duchess of Kent.
She also performed at functions within the city of London attended by five different Lord Mayors, Baroness Thatcher, John Major and other dignitaries. Morwen toured the UK and performed in the West End with a number of musicals including The Sound of Music, Phantom of the Opera, Some Like it Hot, Sunday in the Park with George and Valentine's Day and played with various orchestras, opera companies and ballet companies.
As a soloist, she has performed the Mozart Flute and Harp concerto and the Handel Harp concerto and has given recitals and concert appearances in England and Wales. Morwen returned to study at the University of Wales, Cardiff and gained a First Class Honours degree in 1996 after which she began her teaching career, firstly in Wrexham and then joined Howell's School in 1998 where she held the post of Head of Music and Senior Mistress until the schools closure in August 2013.
Currently Morwen is teaching harp for Canolfan Gerdd William Matthias in Denbigh and for a number of schools in Wrexham. She has a growing number of private harp and piano pupils and has recently begun as accompanist to Cor Cytgan led by Ann Davies. She also accompanies Cerdd Dant for the local and regional Urdd Eisteddfod and performs at functions, weddings and concerts.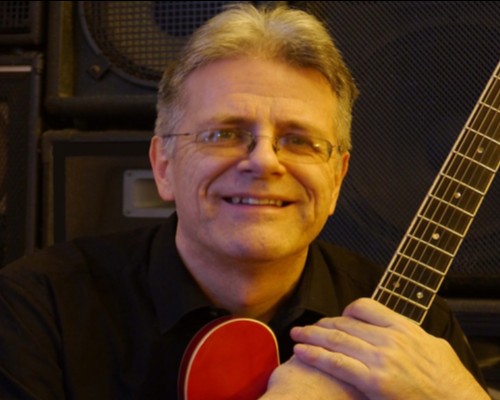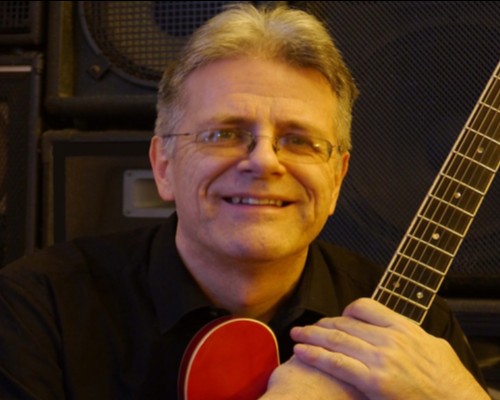 Neil Browning
Guitar, Accordion
Neil Browning's musical interests and teaching activities are extremely varied. As CGWM's main guitar tutor for over ten years, he teaches all styles from classical to rock, as well as electric guitar groups for Galeri's Sbarc! project.
He is also in demand in the traditional music scene as a course tutor and workshop leader. Neil has written music for television and played in all kinds of live shows, including touring theatre productions and gigs in Europe and the U.S..
He taught on a variety of music and performing arts courses at Yale F.E. College in Wrexham, where he also gained his P.G.C.E. Most recently, Neil has played and recorded with Cajuns Denbo (accordion), Cardiff-based Rock-roots band Bluehorses (guitar) and Billy Thompson Gypsy Style (guitar), as well as his genre-defying band Never Mind the Bocs, who released their second album in 2014.
Nia Davies Williams
Piano, Harp
Originally from the Llŷn Peninsula, Nia Davies Williams graduated in Music at Bangor University, which she followed with a Masters degree that focused on the relationship between music and dementia. For three years, she coordinated the 'Singing for the Brain' groups by the Alzheimer's Society in north Wales. Nia was appointed the Resident Musician at the new Dementia Care Centre Bryn Seiont in Caernarfon, which is part of the Pendine Parc organisation in Wrexham. The harp and piano are her main instruments. She completed her teaching diploma through the Royal College of Music and she has been teaching the piano for over fifteen years.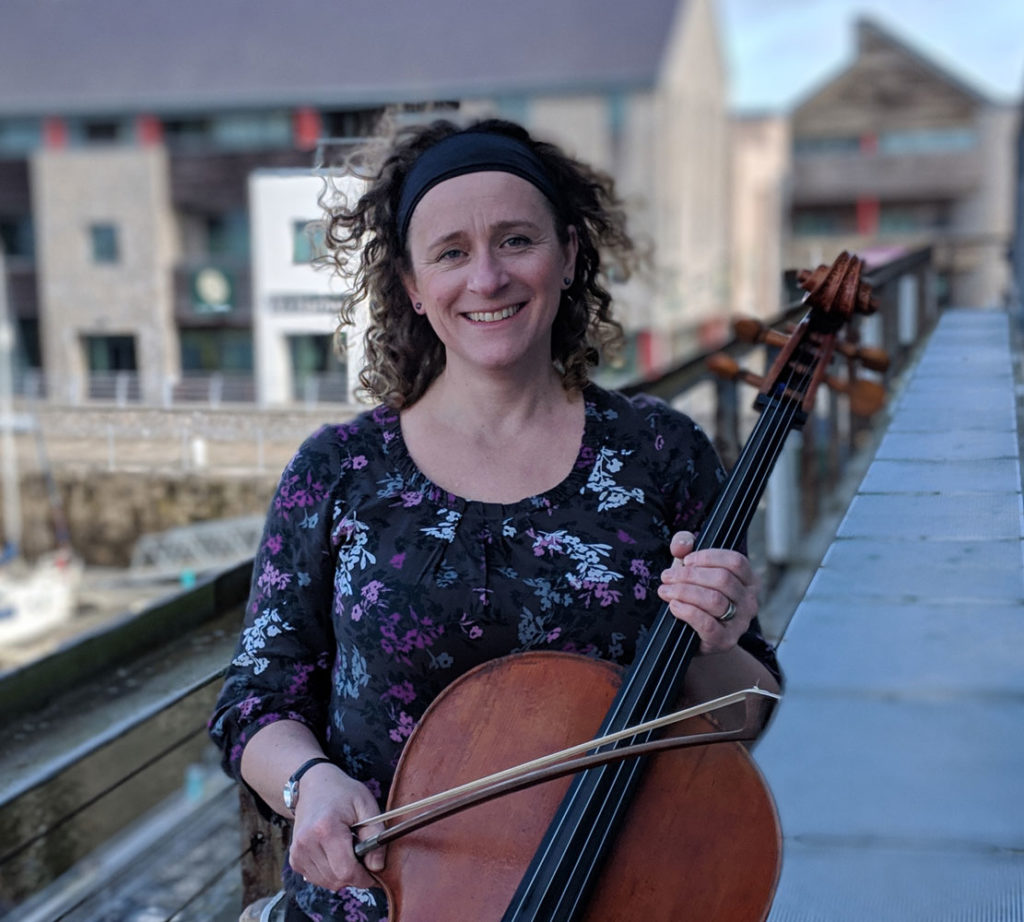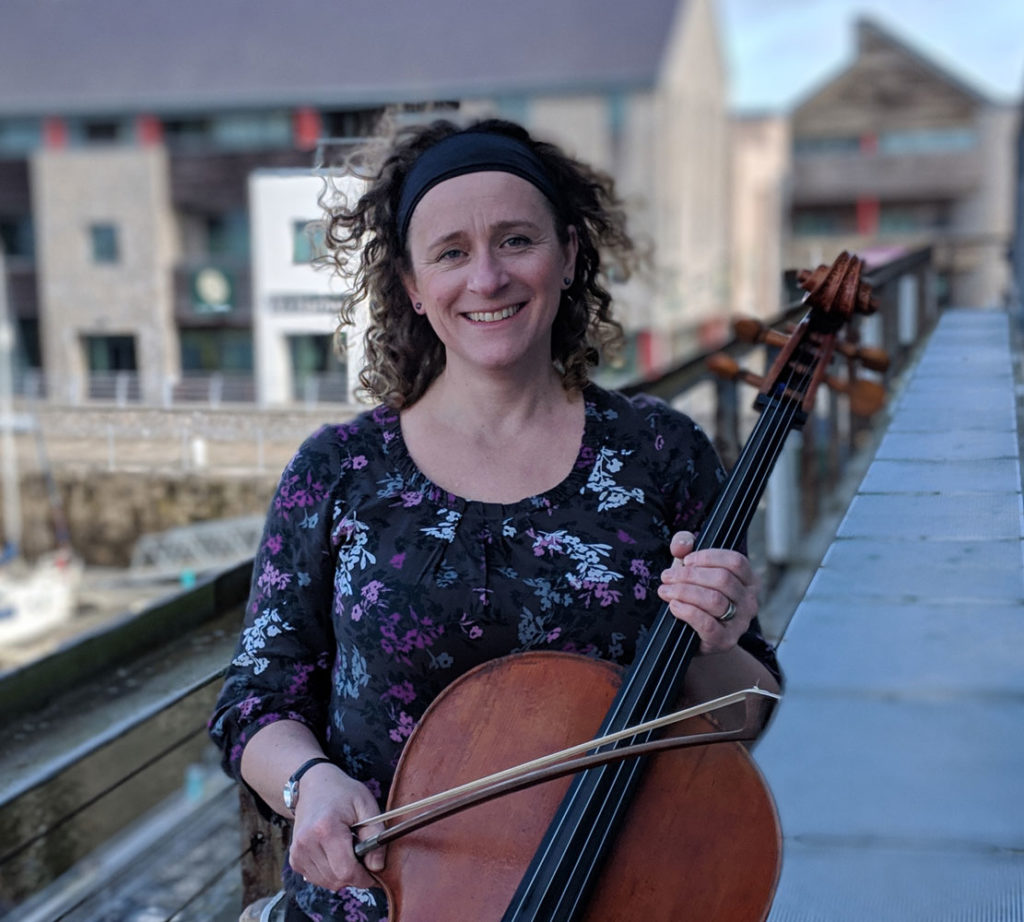 Nicki Pearce
Cello
Nicki studied with David Smith at The Royal Academy of Music, London and completed her studies with Naomi Butterworth at Trinity College of Music, London gaining a first class honours performance degree. During this time she played with the Britten Pears Orchestra and was principal cellist during 1996-1998.
Nicki has played in master classes with musicians such as William Pleeth, Karina Georgian, Eduado Vassallo (Manchester cello festival 1998), Maud Tortelier, The Alberni String Quartet, the Brodsky Quartet and the Endellion Quartet. Nicki was awarded prizes including the John Barbirolli Memorial Prize for Cello, Guivier Prize for a String Player and the Vivian Joseph Award for Cello. She also won a scholarship to attend the Musical Academia Chigiana in Siena, Italy and to represent the Academy giving concerts around Tuscany.
Nicki has performed in major venues such as The Royal Albert Hall, The Festival Hall, The Queen Elizabeth Hall, Snape Maltings and St John Smith's Square. She has performed Elgar's Cello Concerto, Saint Saens' Cello Concerto and Faure Elegie with the Exeter Symphony Orchestra. From 1999-2003 she worked at Westminster School, London teaching the cello, conducting and coaching chamber music, as well as spending time freelancing as a performer.
Since moving to North Wales in 2003 Nicki teaches all ages and abilities and finds this very rewarding. Nicki freelances as a performer and is a cellist in the Welsh Chamber Orchestra and Ensemble Cymru. In January 2014 she was invited by Anup Kumar Biswas to give tuition, masterclasses and concerts at the Mathiason Music School, Kolkata, India. She lives with her husband and two sons and enjoys visiting castles, mountaineering, climbing and cycling.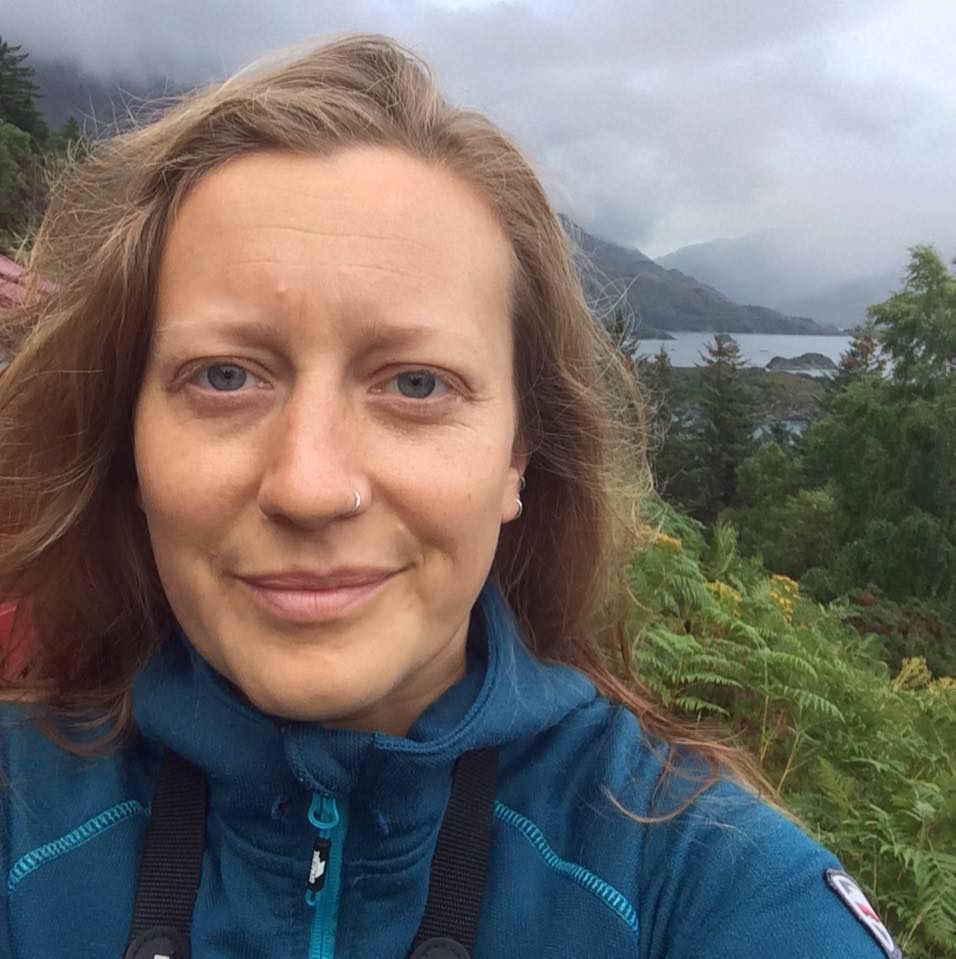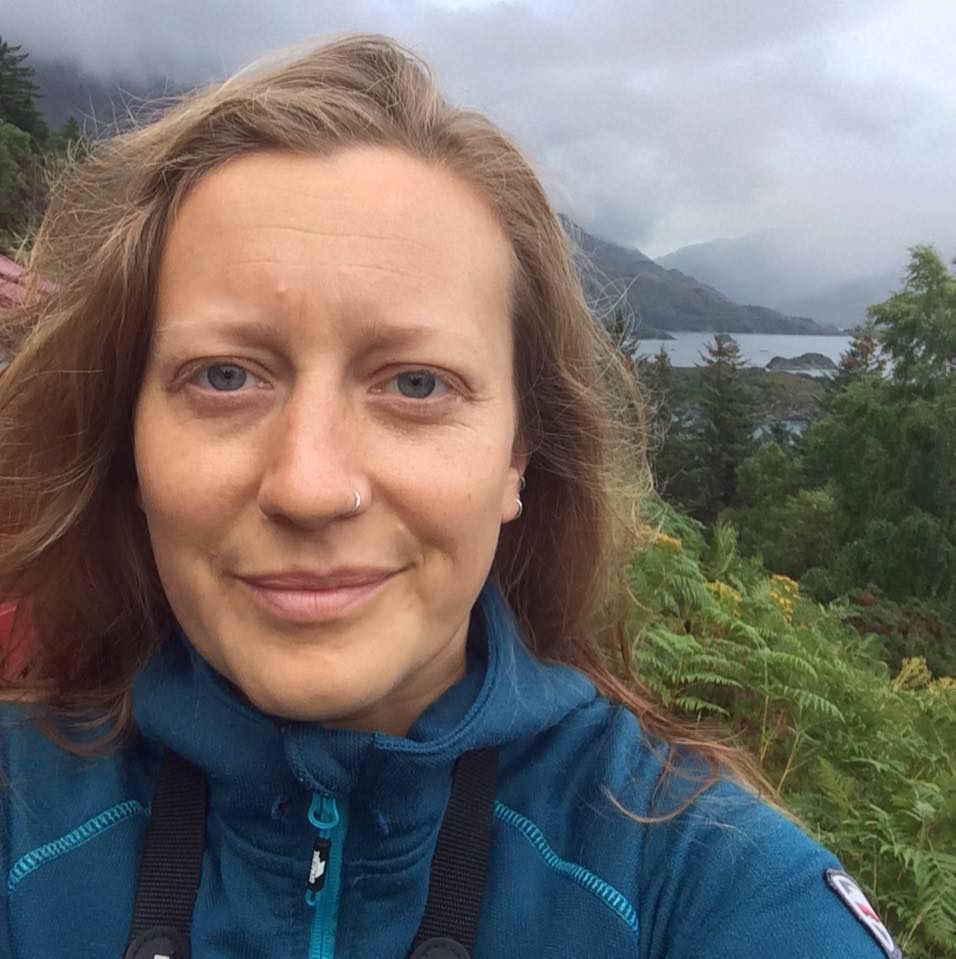 Katherine Betteridge
Violin, Viola, Composition
Katherine Betteridge offers tuition in violin, viola and composition. She studied music at Bangor University, specialising in Performance and Composition, where she gained a first class honours degree in 2005. She won the Drapers Scholarship, enabling her to study for a Masters in Performance on the violin, which she completed in 2007. Katherine now plays professionally, and has recorded at various BBC studios, including BBC Maida Vale with the Horizons string quartet, of which she is the leader. Performances of hers and the string quartet's have been broadcast on BBC Radio 1, BBC Radio 2, Radio 6, Radio Wales and S4C and she has worked with Bryn Fon, Casi Wyn, Pwyll ap Sion, Guto Puw and many pop and rock bands. After completing her masters in performance, Katherine continued to compose music for short films and for enjoyment and in 2012 composed a piece that was broadcast on BBC Radio. She was subsequently invited to embark on a funded PhD in Composition studying under Professor Andrew Lewis, completed in May 2019. She has had several commissioned works performed by ensembles such as Psappha, Okeanos among others. She also runs the Snowdonia String Quartet and co-founded Exploration in Sound, an experimental arts company, with Sioned Eleri Roberts and Twila Bakker.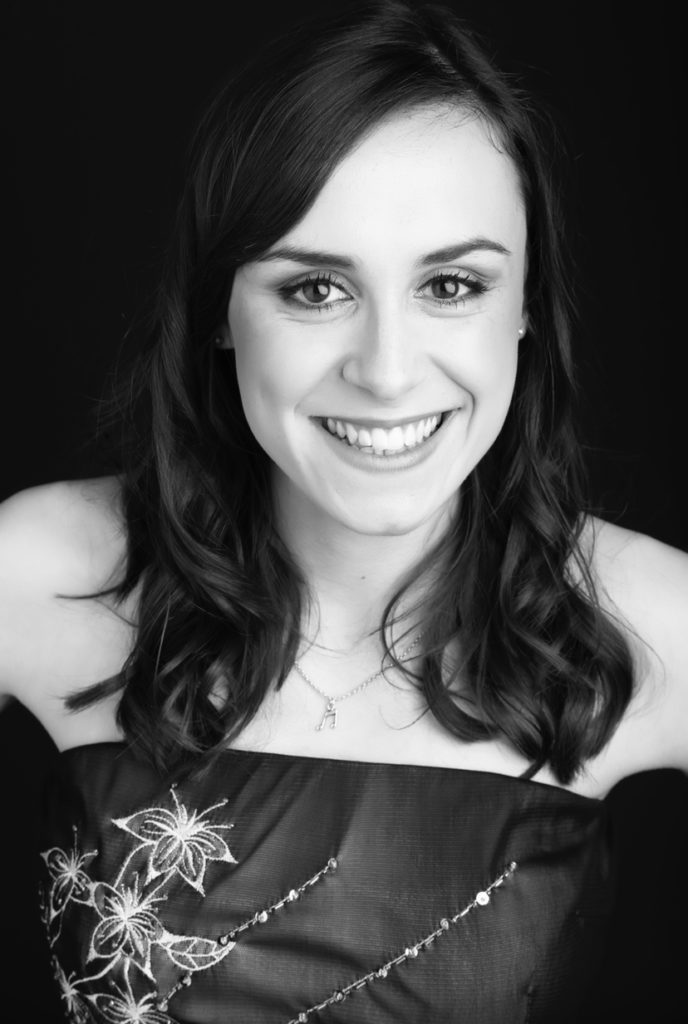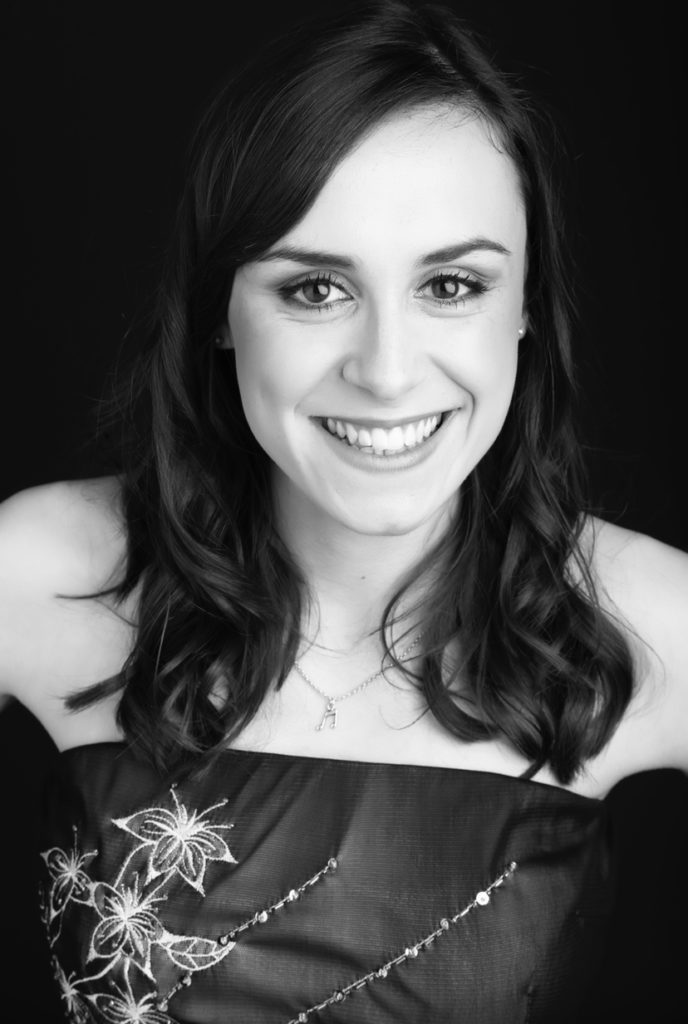 Bethan Griffiths
Harp & Piano
Bethan's musical training began aged 7 with piano lessons before beginning to play harp aged 10.  She later went on to achieve her ABRSM performance diplomas in both harp and piano and since then has performed in various venues across the UK, Europe and the USA both as a soloist and as part of a variety of ensembles.  She gained a First Class Honours Degree from the Royal College of Music in 2017 and returned to the RCM for postgraduate studies as an Ashley Family Foundation Scholar.  Bethan graduated with a Master of Performance with Distinction in 2019 and upon completing her studies was awarded the prestigious Queen Elizabeth, The Queen Mother Rose Bowl award.
As a keen competitor in Eisteddfods, Bethan has won many awards including first prize in the National Eisteddfod harp solo as well as being chosen as a finalist in the prestigious Blue Riband competition on two occasions.  She has also gained second prize in the piano solo and third prize in the harp solo at the Urdd Eisteddfod.  In 2016 Bethan was awarded the Nansi Richards Scholarship for harpists as well as the Royal College of Music Harp Prize.
Since returning to Treuddyn in Flintshire, Bethan is enjoying a freelance career as both a pianist and harpist.  She performs with many orchestras across the UK including NEW Sinfonia - resident orchestra at the North Wales International Music Festival, City of Birmingham Symphony Orchestra and Birmingham Contemporary Music Group.  This has given Bethan the opportunity to work with world renowned conductors such as Bernard Haitink, Edward Gardner and Rafael Payare.  Bethan also enjoys accompanying, she held the position of deputy accompanist for Cantorion Rhos accompanying them on their tour of Portugal in 2015 and has recently collaborated with WNO Community Chorus and WNO Youth Opera.  A keen chamber musician, Bethan performs regularly with her Flute and Harp group, 'Hefin Duo' as well as 'Trilogy', a flute, harp and viola trio.  Bethan also teaches piano and harp for Flintshire Music Service, Rupert House School Henley-on-Thames and privately in Treuddyn.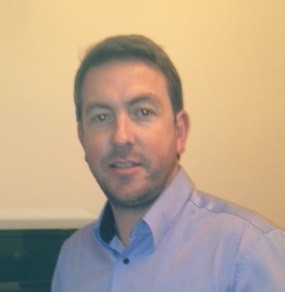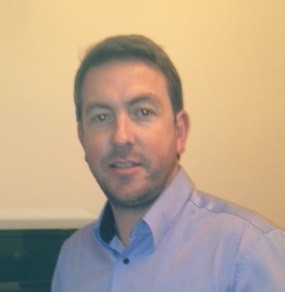 Dylan Williams
Brass Instruments
Dylan started to play the cornet at ten years old at his primary school. Throughout his time as a school pupil he played first cornet for a number of local brass bands. In 1995 he was awarded best soloist in North Wales before leaving the area to study at Salford University, Manchester specialising in brass bands. Throughout his time at Salford, he was a member of the A University Brass Band; a university band that was considered as one of the best in Europe at the time. Dylan was extremely lucky to gain tuition by musicians such as David King, Roy Newsome and Peter Graham. Following a first honours degree, he returned to North Wales and started working as a brass tutor for Gwasanaeth Ysgolion William Mathias.
He teaches at schools in the Caernarfon region, and conducts the Regional Youth Band which has 125 members! He also conducts the Gwynedd and Anglesey Concert Band, and is a tutor of the junior and senior brass bands of Gwynedd and Anglesey. He has gained great success leading the Bontnewydd School Band to 1st place at Eisteddfod yr Urdd in 2013 and 2014, as well as to win the British Championship in 2013 and 2014; the only band in history to win both of these competitions within the same year. Dylan has also gained success in leading the Brynrefail School Wind Band to 1st place at the 2014 Eisteddfod yr Urdd. He believes strongly in providing the opportunity of instrumental tuition to all children, and emphasises that music should be fun for all!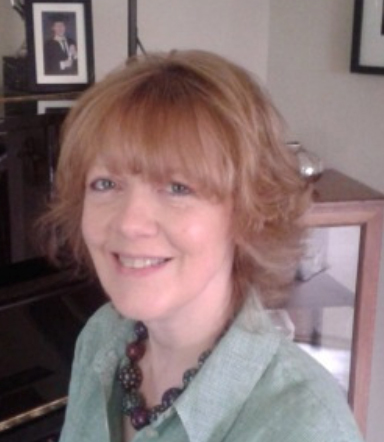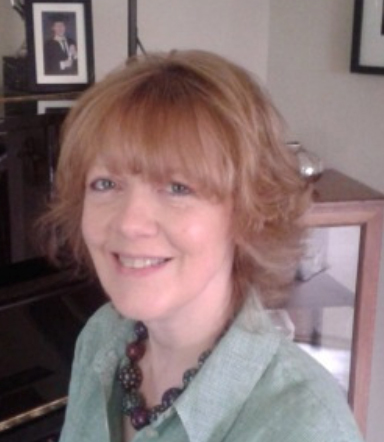 Diana Keyse
Piano
Diana grew up on a very nice farm in the Ogwen valley and studied both piano and singing at the Royal Welsh College of Music and Drama in Cardiff gaining the GWCMD qualification. She also gained the Licentiate qualification from the Trinity College of Music in London (LTCL).
Having extensive experience in private piano, singing and theory tuition in both South and North Wales, and Essex, Diana has also been head of music at both St.John's Newton, Porthcawl and Hillgrove School, Bangor. She has prepared pupils for all ABRSM and Trinity Guildhall piano and singing exams and has coached pupils for music GCSE and A level passes.
Diana believes strongly that participation in music making develops skills that are useful throughout a person's life and that it should be a happy, enjoyable and memorable experience.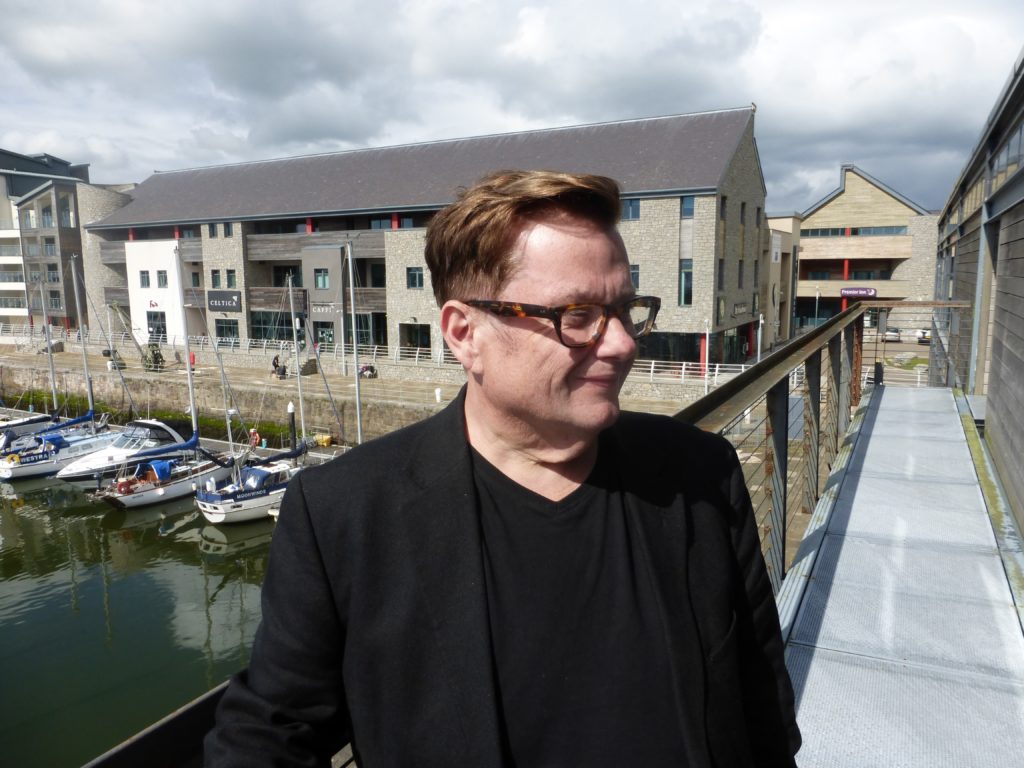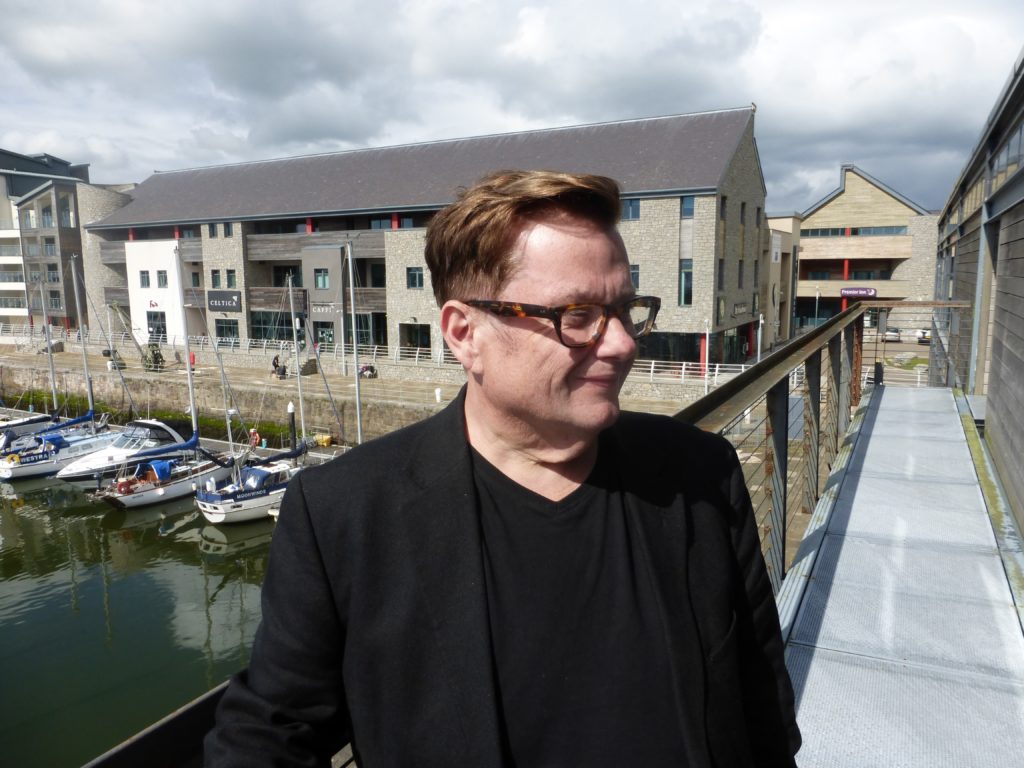 Geraint Roberts
Piano
Geraint studied in the Royal College of Music in London specialising in the Piano and Harp. He was given the experience of conducting by Sir David Wilcox – a very special opportunity. He succeeded to achieve his ARCM Diploma early in the course and graduated with honours at the end of the course. He studied a year post-graduate course further studying performance on the Harp and Piano. He studied further at London University with Professor Keith Swanwick – an international expert in Music Education.
After returning to Wales he began his career in Education at Ysgol Emrys ap Iwan, Abergele as Head of Music and then Deputy Head. He conducted the Trelawnyd Male Voice Choir from 1981 – 2015 and won the Ivor Simmis Memorial Prize six times on the occasion of winning the Male Voice Choir Main Competition in the National Eisteddfod.
He has been a guest conductor throughout the world – in the UK, Europe, America and Australia. He is popular as a Cymanfa Conductor, and as a National Adjudicator. He's conducted the National Eisteddfod Choir in Colwyn Bay and Flintshire.
He enjoys working in the Media and was successful with the Codi Canu series on S4C enjoying the success with Côr Rygbi'r Gogledd and Rhosllannerchrugog Mixed Voice Chori. After retiring from his work at the school he is delighted to be working at Canolfan Gerdd William Mathias as a Piano and Voice tutor and also as a Choral Conductor after establishing a new mixed voice choir for adults on Thursday afternoons.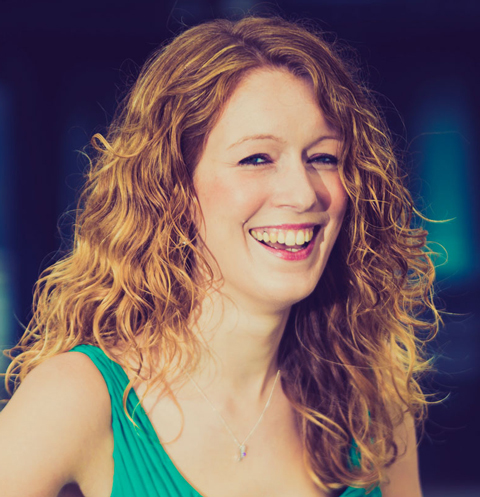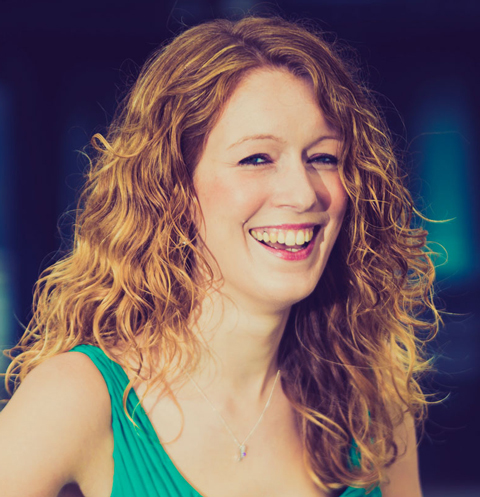 Glian Llwyd
Piano
Glian Llwyd graduated with B.Mus (Hons) at University of Bangor in 2005, and was awarded an M.Mus in piano performance at Trinity College of Music, London in 2008. Competing has been a major part of her life since a very young child. Amongst Glian's achievements she had first prize in the instrumental solo at the Urdd National Festival of Wales on two occasions and subsequently became a finalist for the Bryn Terfel Scholarship (2003 and 2005).
She also won the Grace Williams Memorial Prize for Composition at the Urdd National Festival of Wales in 2006. One of Glian Llwyd's main achievements in 2007 was being the winner of the Blue Ribbon competition with the piano at the National Eisteddfod of Wales which included a scholarship of £3000.
Whilst studying for her Masters degree Glian was a finalist both in the Harold Clarke woodwind duo competition, and the Elizabeth Schumann Duo competition for Lieder.
Since graduating, Glian Llwyd has pursued a freelance career as a pianist and accompanist which she has played regularly at the National Eisteddfod of Wales, Llangollen International Eisteddfod, and as a staff accompanist at Bangor University. In 2012 she was part of the adjudicating panel for the instrumental competitions at the National Eisteddfod.
Glian Llwyd is a piano tutor at Bangor University, and is also a piano and harp tutor at the William Mathias Music Centre, and the Denbighshire Music Co-operative.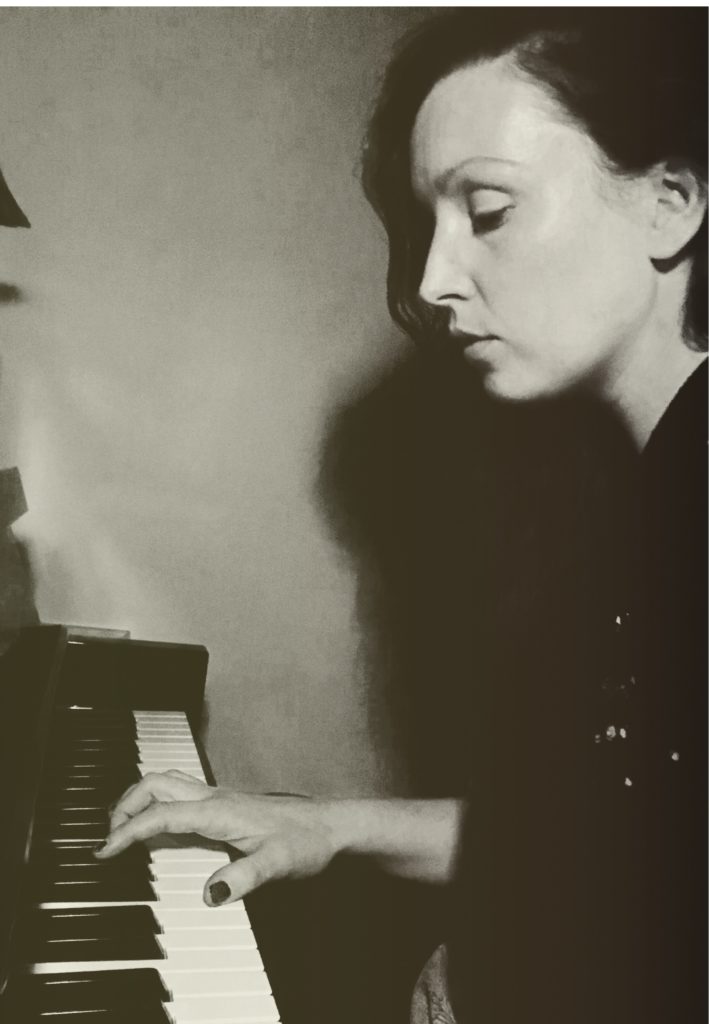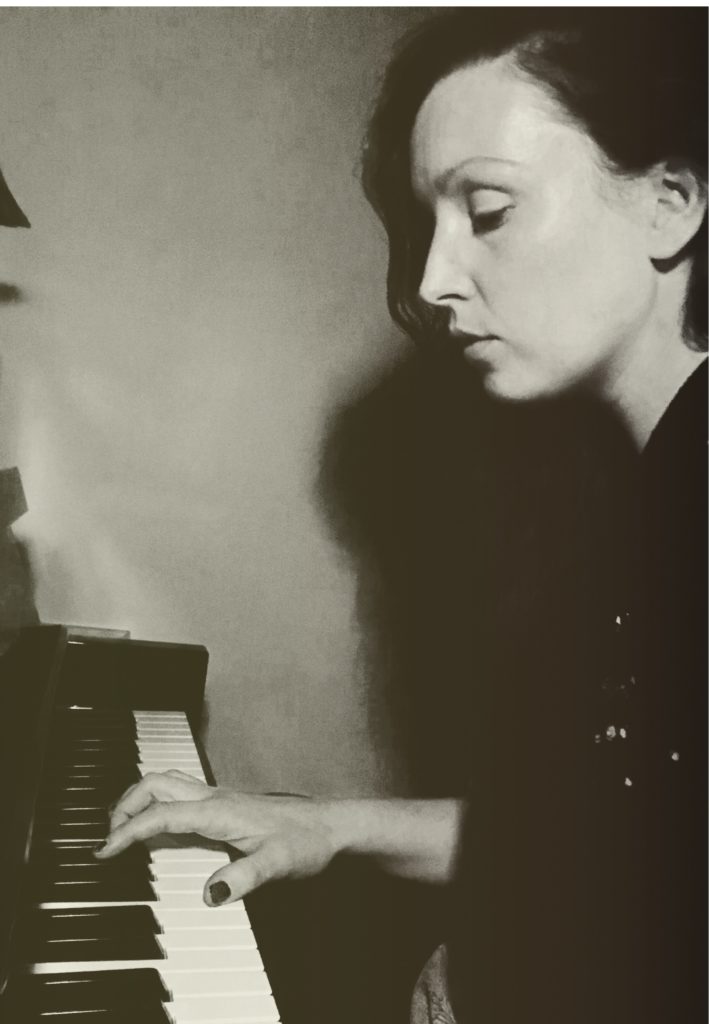 Hawys Price
Piano
Hawys Price started learning the piano at the age of 5 and has been taught by Mrs Val Jones GRSM ARCM ARCM (SM) from Berriew in mid Wales, Mrs Margaret Newman a 6th generation pupil of Beethoven and Iwan Llewelyn-Jones.
Hawys attended Birmingham Conservatoire for 4 years where she gained a Bachelor of Music degree with honours. She has been a finalist in the Birmingham Conservatoire lieder prize and has performed in concerts such as the complete works of Debussy and Liszt.
Her repertoire is spread across 400 years of piano music and it includes the Mendelssohn Variations sérieuses, Schumann G minor sonata and Kapustin Impromptu no 2. Hawys is currently doing a PGCE course and is also continuing her piano solo career by working towards LRSM exam.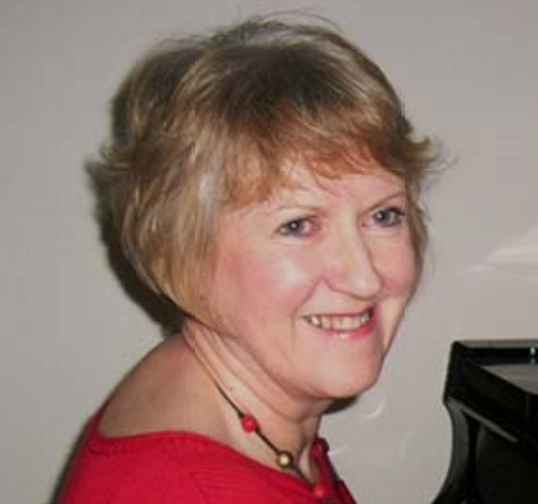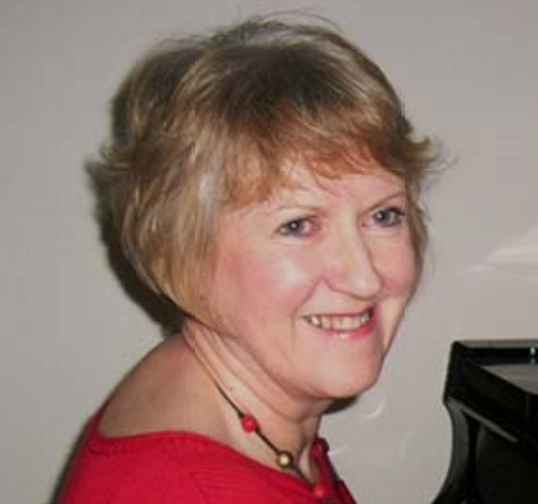 Helen Owen
Piano
Helen graduated from University College of Wales,
Cardiff and then followed a PGCE teaching course.
Having taught music in South, Mid and North Wales's schools, she has now been teaching Music and Welsh in Friars school in Bangor for a number of years.
In her spare time she enjoys accompanying choirs and individuals, trains and coaches for eisteddfodau as well as being a mother to two children.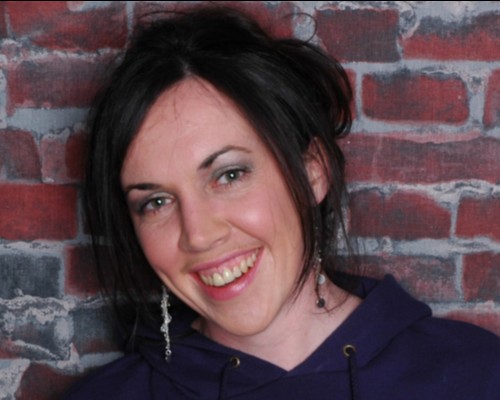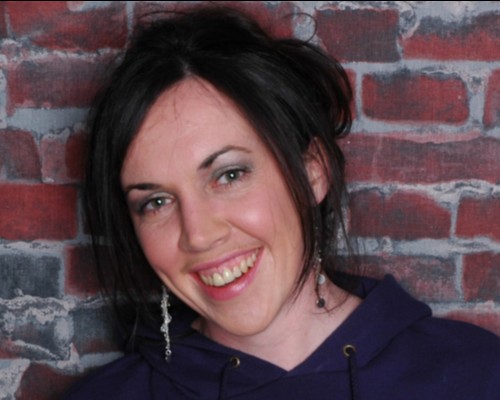 Teleri-Siân
Piano
Teleri-Siân received her first piano lessons from her father when she was three years old and gave her first solo performance a year later.
Whilst still a pupil at Ysgol Brynhyfryd, Ruthin, she joined the Junior Department at the Royal Northern College of Music where she later continued her studies as a full time student graduating in 2000. Whilst at college she was awarded the Marjorie Clementi Memorial Prize. Her solo piano playing has taken her to various European countries, Hong Kong and America as well as many venues throughout Great Britain. She enjoys performing regularly as both recital pianist and concerto soloist and is a piano tutor at Bangor University, the Junior Department at the Royal Northern College of Music and Canolfan Gerdd William Mathias centres in both Denbigh and Caernarfon.
Teleri-Siân also has a Masters degree in Modern Languages from Manchester University.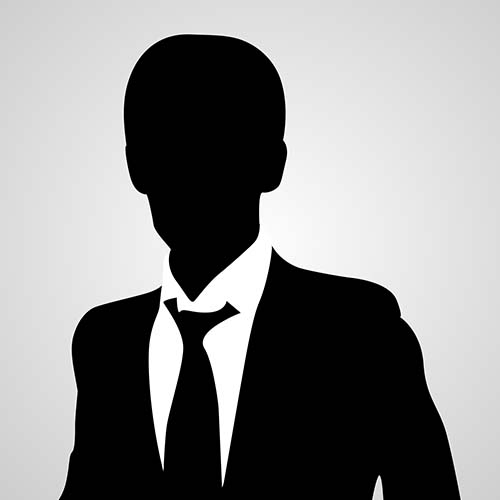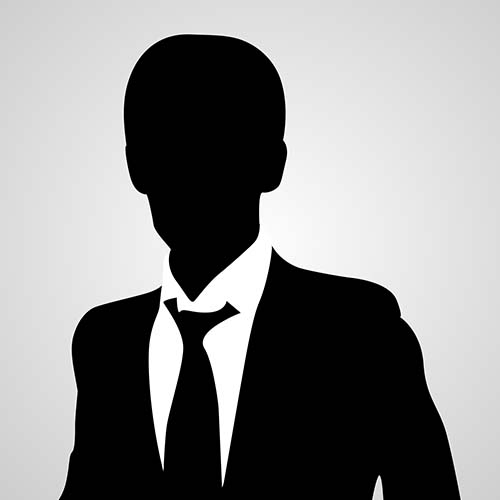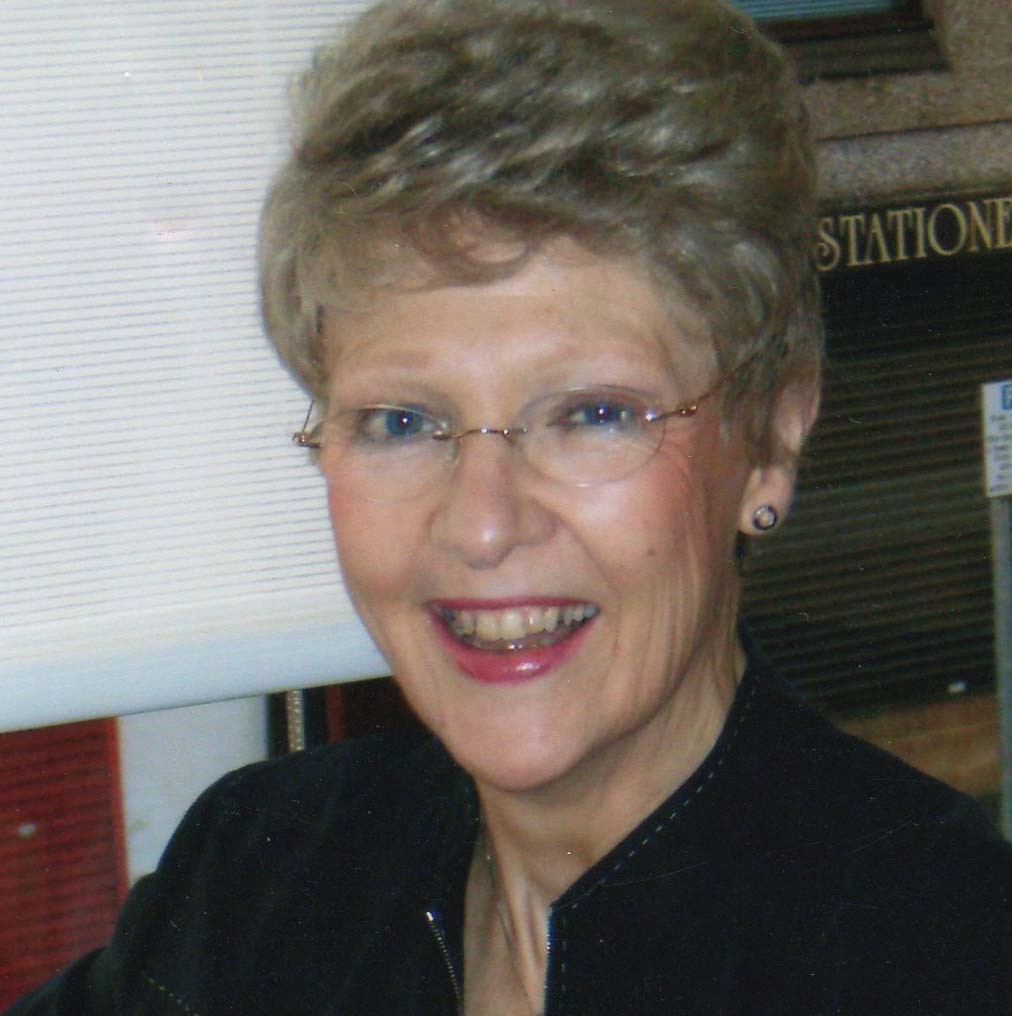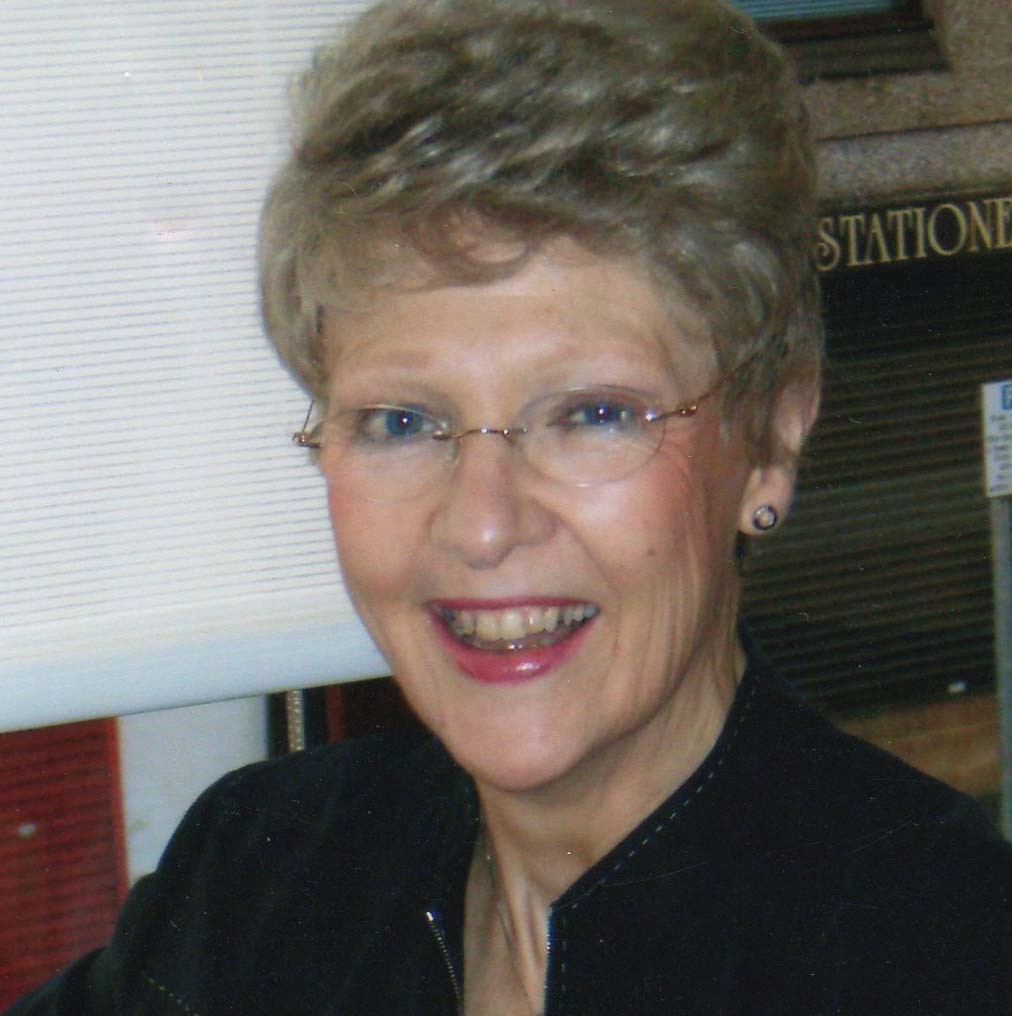 Beryl Lloyd Roberts
Piano
Beryl studied music at Cardiff gaining LTCL and ARCM diplomas. She is a retired head of music at Ysgol Brynhyfryd, Ruthin and is in great demand as an accompanist, adjudicator and conductor of singing festivals all over Wales. For the last eighteen years Beryl has been the Musical Director of Denbigh and District Choral Society.
Edith Jones
Edith was brought up on a farm in Rhosybol, Anglesey. She attended Ysgol Syr Thomas Jones in Amlwch and then after two years of college Edith began working with Parry Davies Clwyd-Jones & Lloyd Solicitors LLP. Edith has now worked for the company for over 37 years.
After marrying in 1992 she settled in Dinas, Llanwnda, Caernarfon and then resumed to study the piano under the tuition of Annette Bryn Parri. In 1998 Edith went on to complete her diploma of A.L.C.M at Chetham College, Manchester.
She gives lessons at her home in Dinas as well as Canolfan Gerdd William Mathias, and is a mother of two children and is also a grandmother.
Facilities
The majority of the lessons at our Centre within Galeri Caernarfon takes place in high quality soundproof rooms. Lessons are also given in rooms at Theatr Twm o'r Nant Denbigh and Capel Tabernacl Ruthin.
We have good quality pianos, pedal and lever harps, drum kits and a marimba for the lessons, and amps are available for electric guitar tuition. For tuition on other instruments you will need to bring your own instrument with you. Please get in touch if you'd like further guidance. We also have a small collection of instruments that we can huire out to our students.
A warm welcome awaits students of any age and musical ability to have lessons at Canolfan Gerdd William Mathias.
Please fill the online application for lessons and we will be in touch once a slot becomes available.
Frequently Asked Questions
How much do the lessons cost?
We allow our tutors to set their own tuition fees at the beginning of each academic year. As a result, the fees vary between our tutors.
To give a general idea, on average, the lessons are around £34.60 (hour), £17.30 (half an hour), £11.54 (20 minutes).
Is it possible to receive help to pay for the lessons?
We're very grateful to the Friends of CGWM charity for providing a Bursary Fund to help young students with lesson fees.
Please visit the Friends of CGWM page for further information.
How often are lessons held?
We follow the pattern of the school term, so usually there aren't any lessons during the school holiday.
In order to ensure continuation for the student, the majority of our students come for lesson on a weekly basis, but lessons once a fortnight are also an option. We have some students who come occasionally only – contact us to discuss possibilities.