Caernarfon Community Orchestra
Caernarfon Community Orchestra is a music ensemble for adults led by the cellist and conductor Nicki Pearce and répétiteur, Steven Evans. 
We would like to encourage those who have had lessons for a few years, or perhaps those who have been playing for a while to join in the fun! 
Come and join the Caernarfon Community Orchestra where the emphasis is on the sheer fun of making music together.
Rehearsals are held weekly on Tuesday evenings. For more information and to register please contact the CGWM office.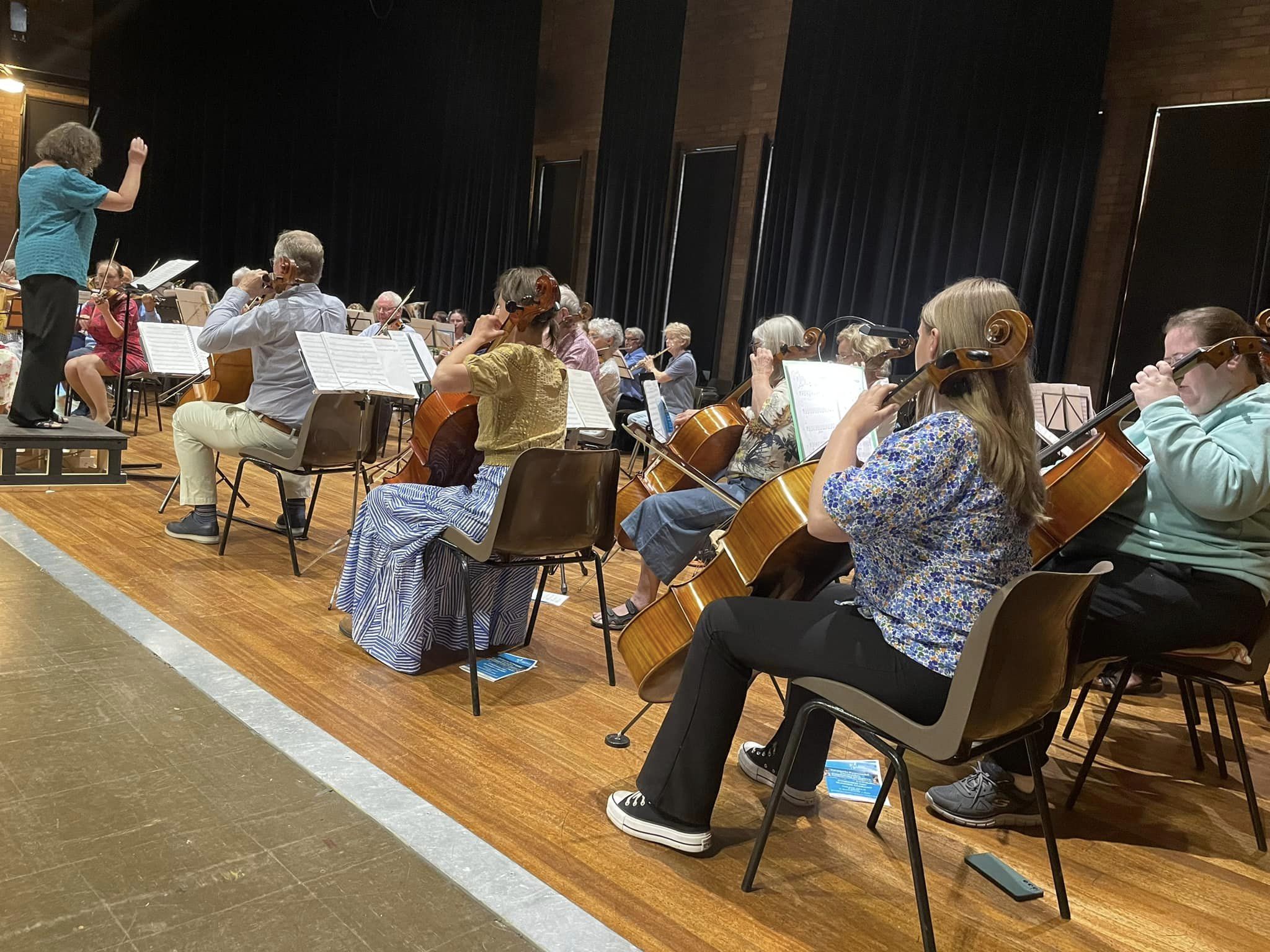 Videos During Covid-19
Due to the Covid-19 restrictions it has not been possible for the community orchestra to meet face to face since March 2019 however several members have been taking part in zoom sessions with conductor Nicki Pearce and Nicki has also provided tutorial sessions on video. They have prepared two virtual performances to celebrate the work of the term. Enjoy!