Virtual Concert: Elen Hydref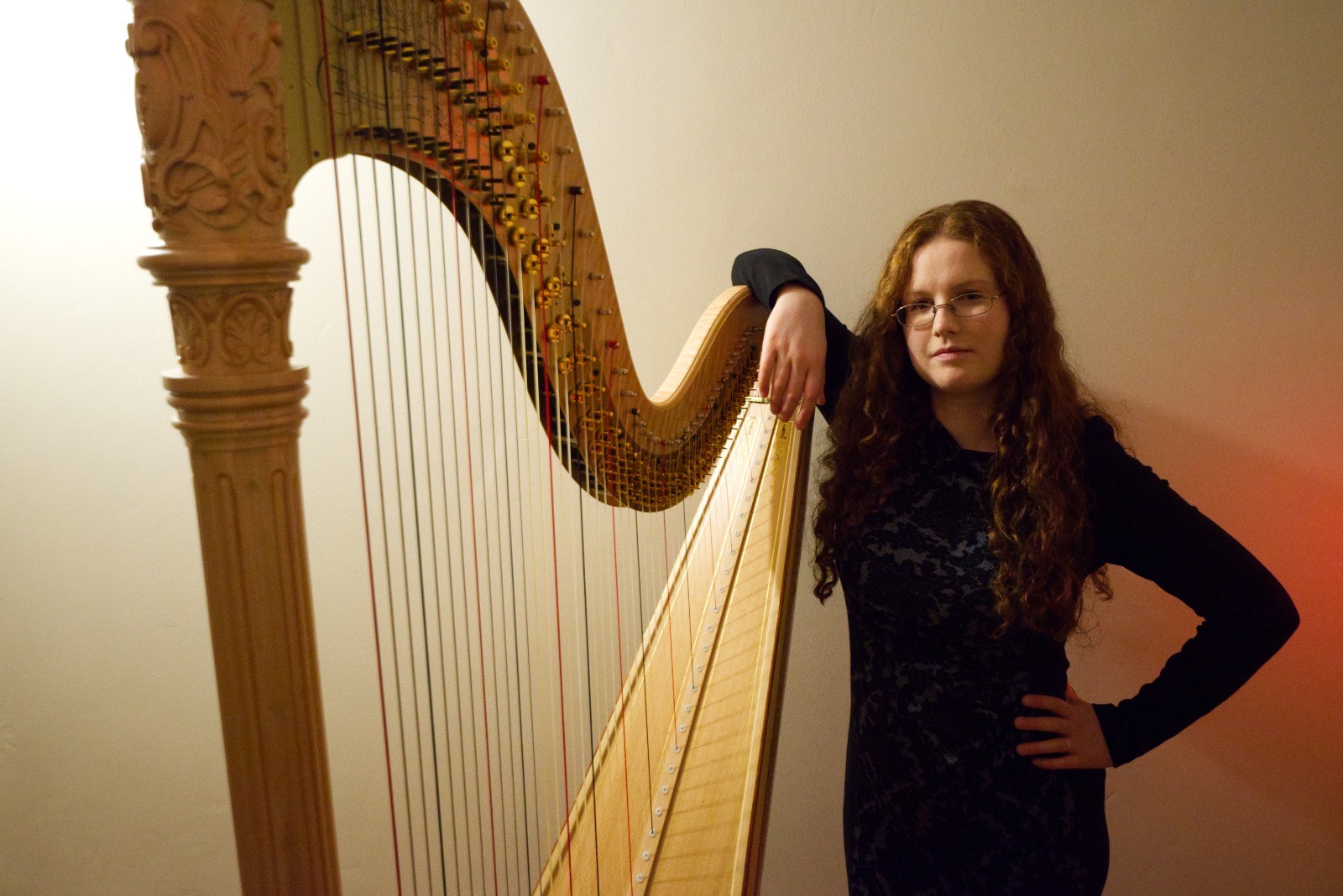 This week harpist Elen Hydref will perform from her home in Cardiff. Elen is one of our wonderful alumni students who now works as a professional harpist. Elen has performed with many orchestras including the Royal Opera House Orchestra, Aurora Orchestra and the Norwegian Opera and Ballet Orchestra. As well as solo works by John Parry, John Thomas and Renié,
Elen will perform duets with her husband, saxophonist Joe Wright. We would like to take this opportunity to congratulate Elen and Joe on the birth of baby Ffion and also send our deepest condolences to their family following the passing of Arthur, Elen's father earlier this year. Arthur was a regular visitor to CGWM for many years and there is a beautiful musical tribute to him by Elen to end this concert.
The concert will be available to watch from 8pm on Tuesday 6th of October by visiting: www.cgwm.org.uk/en/online-concerts