Telynau Clwyd
Telynau Clwyd harp consort was established in October 2015 following a successful taster session during an open day at CGWM Denbigh some months before.
Morwen Blythin and Dylan Cernyw are the group leaders, and under their leadership the group have performed in concerts at St Mary's Church in Denbigh (2016), North Wales International Music Festival, as well as the Music Centre's 'Llwyfan Cerdd' student concerts.
The group is suitable for school age children and, and we have two groups which come together once a month in Denbigh:
Junior Telynau Clwyd: For harpists up to grade 3 standard.
Senior Telynau Clwyd: For harpists grade 3 standard and above.
We are very grateful to Telynau Tandderwen Harps for supporting this project.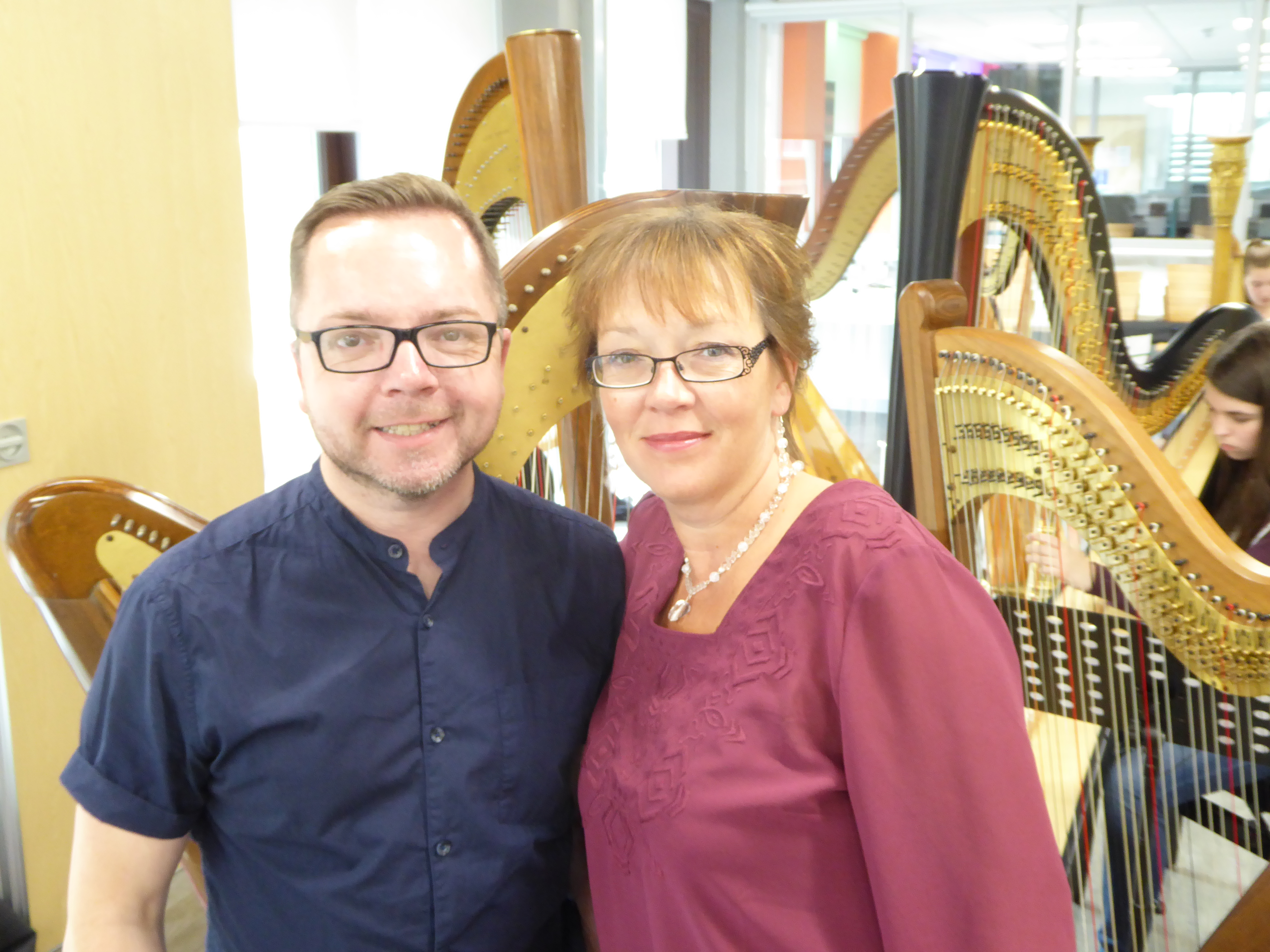 Telynau Clwyd Tutors: Dylan Cernyw & Morwen Blythin

Senior Telynau Clwyd
October 2019 – March 2020 Series
Dates of the series are:
6 October 2019
3 November 2019
1 December 2019
12 January 2020
9 February 2020
8 March 2020*
The usual rehearsals are held between 11:00 – 1:15pm at Hwb Dinbych.
*8 March: Llwyfan Cerdd Concert at Neuadd Pwllglas.
Junior Telynau Clwyd
This series has already started.
For further information please contact us.